Stress Management Training: eLearning Course
The Stress Management eLearning course will help the learner understand work-related stress and its causes. By understanding these causes the learner will know how to manage them.
How long is the eLearning course?
Approx. 20 minutes
Who should complete the eLearning course?
For workers in both non-profitable and commercial organisations
Is the eLearning course accredited?
Highfield accredited
When does my eLearning certificate expire?
Three years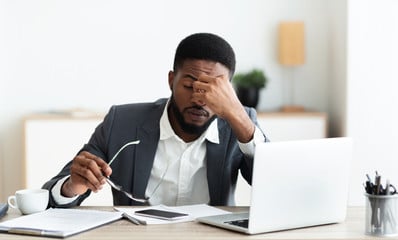 Course Content of the Stress Management eLearning
The Highfield training course will take the learner through a range of scenarios that will help them to cope with and risk assess stress. Each scenario covers key subjects of stress management. On completion of the scenarios, the learner will then complete some multiple-choice questions.
The course covers the following units:
What is stress?
The causes of work-based stress
The effects of stress on job performance
Stress management strategies
Reducing stress
Stress and the law
Management of Health and Safety at Work Regulations
HSE's management standards
Work-related stress risk assessments
Upon booking, you will receive your login information via email and will need to finish the course within 12 months. Once you have completed the course you will be able to download your certificate.
Further Development
Take a look at the other Personal Development eLearning Courses we have available here.