Teamwork Training: eLearning Course
Team Working eLearning is an online training course that will educate the learner on working effectively as a team and its importance.
How long is the Team Working course?
Approx. 20 minutes
Who should complete the Team Working course?
All employees, new starters and apprentices within a business.
Is the eLearning course accredited?
Highfield accredited
When does my eLearning certificate expire?
Three years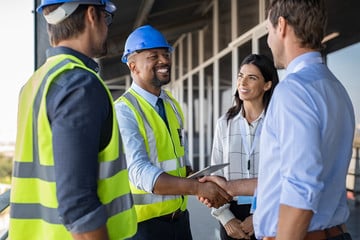 Course Content of the Team Working eLearning
The Highfield training course covers the relevant subjects you will need to pass the online training through a range of interactive activities.
The course content covers:
What is teamwork?
Effectively working with colleagues.
How to establish a good working relationship
Group teamwork and composition
Group personalities
Negative and positive communication characteristics
Active listening
Self-analysis
Motivation
Feedback
Positively handling criticism
Once you have booked the course, you will be sent your login details via email. As soon as you begin the course, you have up to 12 months to complete the course before your license expires. On successful completion of the course, you will be sent a downloadable e-certificate.
Further Development
Please take a look at the other Personal Development eLearning Courses we have available here.
NEXT AVAILABLE COURSES
Buy This Course
Team Working eLearning

eLearning - 01 Jan 2022

£15 + VAT
Are you interested in other eLearning Courses?
VIEW MORE COURSES