CITB Grant Scheme – What is it?
The CITB introduced the CITB grant and levy scheme to help provide skilled and competent workers to the UK's construction industry.
CITB Grant Scheme: Construction companies pay into the levy and then funds that are collected are claimed back by those companies for support with training their employees.
This information is correct as of 12/04/18, Please note: some information may be out of date.
The levy allows the CITB to:
Systemise recognised card schemes for the industry
Develop construction qualifications and standards
Offer apprenticeships for those new to the industry
Provide grants and invest in training
Encourage all ages, genders and a diverse range of people to work in the industry
Examine the industry to fulfil its future requirements
All employers who are registered with CITB can claim a grant, even those who don't pay the levy. To do this you will need to fill in the Grant Claim Form.
CITB Grant Scheme – how does it work?
 Site Safety Plus Courses
You can claim the CITB grants for your labour-only subcontractors and employees who attend any of the Site Safety Plus courses. The grant will allow you to claim £50 per day, per delegate when they attend any of the following training courses:
As an example; if you attend an SSSTS course with 3B Training it costs £250 but you can claim back £100 (£50 per day) back meaning you only pay £150.
Health and Safety Courses
If an employee attends an approved technical and professional training course that relates to the construction industry you can also claim. You can claim the normal £50 a day with an extra £50 a day which is also available on approved off-the-job training courses.
3B Training provides approved courses such as:
With an IOSH Managing Safely course you can claim up to £100 a day. The course with 3B Training costs £395 but you can claim £400 back meaning you have gained £5 from your training!
When should I claim?
If you want to claim for any training you have attended between 1st August 2016 and 31st July 2017, you need to send your claim form to the CITB before 31st October 2017.
Completing a Levy Return Form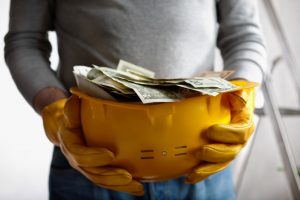 You need to follow the below steps and also send in your form by the deadline to claim your grant from CITB. Firstly, you need to select the grants you wish to claim back for (all grant claim forms are available on the CITB website). Then you need to complete the form by filling in each qualification you wish to claim for. Make sure you keep a copy of your forms for your records.
Email your form to [email protected] or send to the postal address: CITB, Levy & Frant Customer Services, Bircham Newton, Kings Lynn, Norfolk, PR31 6RH.
Once these steps have been followed you will then receive a confirmation letter from the CITB confirming if you have received your claim or if it has been declined.
For more information visit the CITB website.
CITB Site Safety Plus Courses – Exam Changes For 2018
In January 2018, CITB introduced several changes to the structure of Site Safety Plus courses and exams. Find out the latest updates here.
Back to News
View Our Courses