Site Managers or Site Supervisors course?
SMSTS – Site Managers Safety Training Scheme
This is a five-day course and can be delivered on a weekly or day release basis. The course is tailored to Site Managers.
This course is more in-depth than the Site Supervisors course. The course will demonstrate how to meet the increasing need for evidence of sound health and safety on site.
Successful candidates will gain knowledge in the Health and Safety at Work Act, CDM  2015, site set-up, risk assessments/method statements. As well as demolition, confined spaces, recent changes in accepted working practices and behavioural safety. This course is assessed throughout the course and on the last day, you must display a presentation in front of your group. You will also complete an examination.
The Site Managers (SMSTS) certificate has to be renewed every five years by attending the(SMSTS Refresher) course. Further qualifications include the (NEBOSH) and the Construction Site Management QCF (NVQ) Level 6.
This is a two-day course. It is specifically for those who are about to take on supervisory responsibilities, and currently work as Site Supervisors.
The course covers a number of health and safety topics. The course aims to ensure that all those given supervisory roles know why they are carrying out their duties. And that they know what is expected of them and ensure that they contribute to the safety of the workplace.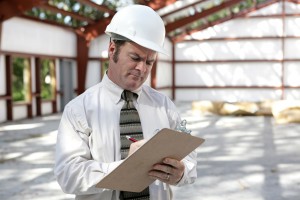 At the end of the training, an exam must be completed. The examination paper is vital and consists of 25 multiple-choice questions. It forms the basis of the test as to whether or not a delegate has successfully achieved a certain level of understanding. Only if they surpass these requirements they are to be awarded the (SSSTS) certificate.
The examination lasts for 30 minutes and must be completed within this time.
Still feeling unsure of which Site Safety Plus course is most suitable for you? If or you are interested in booking click here.
We have training offices in Wigan, Sheffield, Liverpool, Manchester and Durham.
Back to News
View Our Courses