Benefits of eLearning for Employees
eLearning for employees is becoming more popular as time goes by. Online training is a growing industry that is becoming very beneficial for employees.
eLearning is convenient and flexible for employees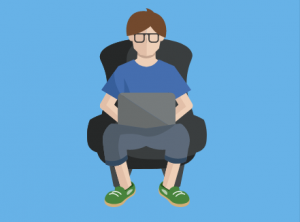 As a busy individual, scheduled classroom training can be inconvenient and time-consuming. Taking time out of work to attend training isn't ideal for every person, this is where online training is different. eLearning courses can be accessed at any time on multiple devices. You could complete the course on your PC at work, your mobile on the train or your tablet at home. You can choose when to complete your course which will help you complete it when you are focused and motivated.
Online training is much easier on your budget
For those who must pay for their training, classroom training can be a little expensive. eLearning licenses tend to be under £30; not only are they a fraction of the price of classroom training they cut out travel, accommodation and refreshment prices. You can complete a few eLearning courses for under £100!
eLearning can benefit employees with different learning styles
Some people dread the idea of attending training in a classroom. Some people just can't intake information in that way. Online training offers a range of formats such as video, infographics, games and quizzes. This variety of formats helps to cater to a range of learning styles.
Employees can manage their training plan
eLearning courses allow you to self-drive and self-pace your development. If you are a slower or quicker learner, you don't have to take into context the speed of a classroom of delegates. You don't have to take part in questions that you know the answer to and be part of a one-size-fits-all training session.
It benefits remote employees
For those who work from home, eLearning is ideal. You don't need to travel to a company office or training centre to attend your training. You can sit tight in your office at home and complete your training where you are. Particularly if you are self-isolating, your training doesn't need to stall.
Reduce your carbon footprint
Online training cuts out more energy consumption than you might think. Learning digitally consumes 90% less energy than a classroom course and 75% fewer emissions.
Stay safe and complete your training at home
Take a look at our full range of Highfield and UKATA eLearning courses here.
Back to News
View Our Courses