Which Skills Card Is Right For Me?
In a range of construction and trade occupations, you need a certain skills card to be allowed to legally conduct your work. Each skills card will show that you are competent in a certain role.
Take a look below at a range of different skills card that are available and what occupation they are suited to.
What is a CSCS Card?
CSCS is a certification scheme specialised towards the construction industry. The CSCS card comes in a range of colours each representing certain levels of expertise or types of job role in the industry. The card is used as proof that the holder has the required level of qualification and competency to conduct their role.
Which CSCS Card Should I Apply For?
If you are wondering which CSCS skills card is right for you; take a look at our informative blog here.
What is a CPCS Card?
CPCS or Construction Plant Competence Scheme is the plant machinery equivalent of a CSCS skills card. CPCS cards come in two forms: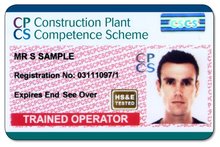 Red Trained Operator Card: The Red Operator Card is used to show that an operator as the relevant understanding, knowledge and skills to work inline with national standards. To obtain the card you must pass the CITB Health, Safety and Environment Test in the last 2 years. You must also complete the following within the 2 years of completion.
Technical Test
CPCS Theory Test
CPCS Practical Test
Blue Competent Operator Card: The Blue Competent Operator Card is acquired through completing the above CITB and CPCS tests; as well as demonstrating your competency through a Plant NVQ.
Take a look at some of the relevant Plant NVQs that are available with 3B Training here.
CISRS Card
CISRS skills cards are designed for those who work at different levels in scaffolding. Take a look below at the various levels of scaffolding cards available here:
You can also take a look at the CISRS Scaffolding courses that 3B Training offer here.
What is an EUSR Card?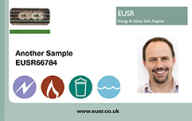 The EUSR Card is the skills card designed for those who work in utilities. For more information on the different types of EUSR cards and how to get them, take a look at our blog here.
5 Reasons To Train Your Employees
Take a look at why it is worth investing in the regular training of your employees here.
Back to News
View Our Courses