Short Courses with 3B Training
Short courses with 3B Training
3B Training offers an assortment of short courses. We now allow attendees the chance to partake in a short course day. The delegates can select which course they would like to attend in separate 3-hour sessions.
You don't have to be present for all of the courses on the day. You only need to attend the short courses you would like to attend. It gets better. The more you courses book, the more money you save.  Prices are as followed:
Short courses available: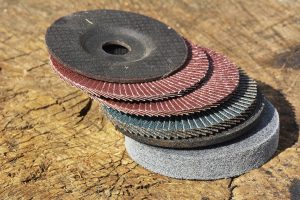 Abrasive Wheels is a half-day classroom course. On the course, the delegates attending will learn all about a range of grinding and cutting tools safely. The course will cover the likes of abrasive wheels markings, wheel speed, safety inspections and mounting procedures.
Sharps and Needlestick Awareness is a short classroom course used to increase the delegates knowledge of the dangers of sharp objects. The course will teach the delegate how to handle and dispose of a sharp object safely. The course is ideal for those who work in a range of occupations; such as hospital workers, customs workers and police searchers.
The Asbestos Awareness course is delivered by a UKATA accredited instructor. The course raises awareness of the dangers of asbestos, where it can be found and what to do if you find it.  If you are involved in any construction work in which there is likely to be asbestos; you are legally obliged to attend this course.
The Manual Handling course is used to improve the delegates manual handling techniques as well as educating them on why poor manual handling is dangerous.
Being a Fire Warden or Fire Marshal isn't about putting out fires. You need to have the relevant knowledge to be able to spot fire hazards around the workplace in order to prevent an emergency. The Fire Warden course will educate if there does happen to be an emergency. The course will teach you how to ensure that an evacuation is executed safely and that the relevant safety checks are taken.
The Ladder Safety training course is used to educate the delegate on how to assess a situation in which a ladder may be needed and make the right decision. The course also covers how to inspect a ladder or step ladder to ensure that it is safe to use and what types of ladders are available.
Safety Harness training will go through all you need to know about fall prevention, fall arrest, lanyards and harnesses. The course will show you how to inspect and fit a range of different types of PPE. The course will also teach you how to assess a task to fathom whether you will need PPE and what type you will need.
Working at Heights Awareness training is suitable for a range of people from a range of occupations. If your role involves you working somewhere in which you may fall from one place to another, and the fall could cause personal injury you should attend this course.
Sites in which vehicles are consistently moving around to conduct their work can be very dangerous. The Traffic Management or Vehicle Banksman course will teach you how to identify the risks on site and how to administer signals to vehicle drivers safely.
To book one of our short courses please click here
Back to News
View Our Courses