Spotlight on 3B Training Leeds
3B Training Leeds is 3B's training centre for those who live in West Yorkshire.
3B Training Leeds opened its doors in 2015 and has been a great addition to our bank of Yorkshire centres ever since. The centre was located at Woodkirk Valley Country Club; not far away from the M62 motorway.
In 2018 the centre moved to a modern office block based at West Yorkshire Joint Services on Nepshaw Lane. Due to the centre's excellent transport links, it allows those who are looking for training near Bradford and Wakefield to access it easily. Another great incentive that the venue offers is its free parking facilities on the sites over-spill car park.
3B Leeds Team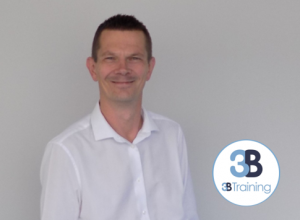 Based at the centre is our Training Advisor, Peter Milner. Peter is part of the ever-growing expansion of our Yorkshire centres. If you have any training requirements and you are based in the Leeds area; Peter is the person you need to call.
Courses Available
At our Leeds centre, we can deliver training for up to 20 delegates. The venue hosts a range of health and safety courses suitable for delegates in the construction industry as well as those from a more general audience.
We offer all of the main CITB Site Safety Plus Accredited courses such as; the SMSTS, SSSTS, CITB Health and Safety Awareness, SSSTS Refresher and SMSTS Refresher. We also offer qualifications for higher health and safety professionals such as the IOSH Managing Safely, NEBOSH Construction Certificate and the NEBOSH General Certificate.
If you are looking for first aid training, as of the 10th July 2017 we are delivering the Emergency First Aid and the First Aid at Work course from our Leeds centre. We will also be offering a range of short training courses including; Working at Heights Awareness, Fire Warden and Manual Handling.
To book a course online in Leeds or to view our upcoming course dates with prices included click here.
Spotlight on 3B Training Sheffield
Find out all you need to know about another one of our Yorkshire centres here.
Back to News
View Our Courses