Portsmouth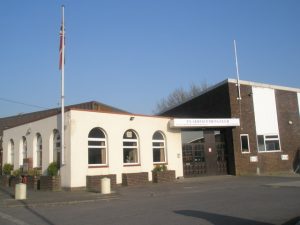 The Portsmouth centre is located at the Ex Servicemen's Club in Havant. Delegates who attend a course here can access the local amenities for refreshments and lunch; such as the fast-food restaurants nearby if you don't wish to spend your lunch in the venue. There is also a Premier Inn just a short drive away from the centre if you require staying overnight.
Address
Ex Serviceman's Club
4 Brockhampton Lane
Havant
PO9 1LU
Who To Contact
Our Training Coordinator for the south of the country is Nicola Seddon. If you would like to book a course in Portsmouth or have any questions about a course you are attending, contact Nicola.
Parking
Parking is free in the onsite car park. There is also free street parking available nearby.
Directions to the Portsmouth Training Venue
The centre is based in the centre of Havant just an 8-minute walk south from Havant Train Station past Havant Park. The centre is located next to Hobbycraft and Mothercare on Brockhampton Lane. If you are travelling to the venue via the Havant Bypass, you will need to take the 3rd exit when travelling west onto Park Road. Once you are on Park Road, continue onto West Street then on to Brockhampton Lane to locate the venue. If you are travelling east down the Bypass, you will need to take the exit towards Havant/Hayling and take the 1st exit on the roundabout rather than the 3rd.
Courses at the Portsmouth Training Venue
At our Portsmouth centre, we deliver a whole range of Site Safety Plus accredited courses. Each course is suitable for different roles on a construction site. At the venue, we now deliver; SMSTS, SSSTS, SMSTS Refresher and the CITB Health and Safety Awareness.
We also deliver a range of other health and safety courses including; Asbestos Awareness, CAT & Genny, CDM Awareness, COSHH, Fire Warden, Manual Handling and Risk Assessment training.
Why Not Leave Us A Review?
We'd love to hear your thoughts on our products and services. Could you leave us a review here?
Contact Us
Ex Serviceman's Club
4 Brockhampton Lane
Havant
PO9 1LU
Back to overview
View Our Courses