3B Training Moves Head Office to a Larger Centre
Due to continued expansion 3B Training will be moving to a 5,000sq ft Head Office from 1st May 2017.
Due to the rapid growth of 3B Training over the last 12 months; they have now out grown their three training room Head Office in Weshtoughton, Bolton. The new venue is located at Stratus House, Hindley Green, Wigan, WN2 4EY.
The move will allow 3B to have three larger training rooms as well as adding a fourth, along with a large store room and expanded office space.
The new training centre will offer the same range of health and safety training courses as their existing venue such; as SMSTS, SSSTS, Health and Safety Awareness, Face Fit Trainer Workshop and also First Aid.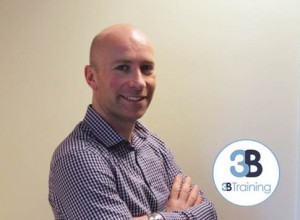 Mathew Bewley, Director of 3B Training said: "I am delighted that we're moving, it shows just how fast we're growing. The fact that we need to move to accommodate the high demand for training is a great problem to have. The new venue will be a huge step forward for 3B Training and I'm looking forward to an exciting future being based there."
Courses will be running from the new Wigan venue from 2nd May starting with a Health and Safety Awareness course. For more information on the new centre or upcoming course dates that will be delivered there visit www.3btraining.com.
3B Training was established in 2011, originally known as Bromak Training they ran from a small room in a shared office space. In 2014 they rebranded as 3B Training and moved to their two training room head office in Westhoughton before quickly needing to add a third training room later that year.
To find out more about our Head Office and the services we provide there; take a look at our Wigan centre on our Training Venues page here.
Back to News
View Our Courses