How will the Face Fit Trainer Workshop benefit you?
The Face Fit Trainer Workshop course is designed to train the delegates who are attending how to fit their workforce with correct fitting respiratory masks.
Take a look below at the benefits of attending the Face Fit Trainer Workshop course.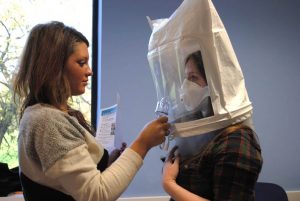 It is important to make sure that your workforce has respiratory masks that fit them properly. To ensure this the mask needs to be fitted and tested by a competent individual. By attending the Face Fit Trainer Workshop as a result you will become that competent person. This means you have control over your workers Respiratory Protection Equipment (RPE). You also know that you are not wasting your time and money on a mask that doesn't function correctly.
According to the stats provided by the Health and Safety Executive (HSE); the UK has around 13,000 deaths per year that relate to respiratory disease from the workplace. 36,000 individuals have also reported that they have problems with their breathing which is caused by their work. This highlights the importance of keeping your workers safe and how the correct RPE can lower the amount of potential sick days your workers take.
By attending the course with 3B Training the delegate will be trained by a Fit2Fit accredited instructor; this ensures that your training is coming from a recognised and competent accreditation.
Face Fit with 3B Training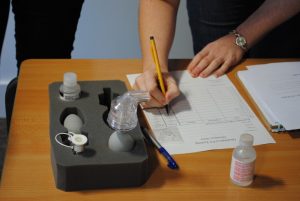 A Face Fit course, to have an individual mask fitted to an individual delegate costs £50 with 3B Training (costs may vary depending on how many delegates you book onto the course). For one person this doesn't seem expensive; but when you have to protect the whole of your workforce things could get pretty pricey – not including the price of buying individual masks for each person.
The Face Fit Trainer Workshop with 3B Training is only £149.00 (+ VAT). Once you have taken the course you will have the knowledge to conduct a Face Fit test yourself and therefore save money on your future training.
The Face Fit Trainer Workshop is available in Wigan, Derby, Hull, Leeds, Liverpool, Manchester, Sheffield and Watford. To view, our upcoming course dates take a look at our book a course page here.
Back to News
View Our Courses