How Do I Know if an Engineer is Gas Safe?
Gas Safe engineers will carry an ID card that shows the work that they are qualified to conduct. Don't just ensure that they are able to work on all gas appliances because they have a card
CORGI is now the Gas Safe Register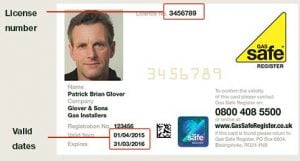 Gas Safe Register has replaced the CORGI registration as the UK's approved registration scheme for gas & heating engineers. The UK has more than 120,000 approved engineers; each will carry a Gas Safe ID card to show that they are qualified. There is also 60,000 Gas Safe registered businesses out there, each business has a business registration number that can be checked online to ensure that they are qualified. To check an individual or business take a look at the Gas Safe website here.
How to report illegal Gas Workers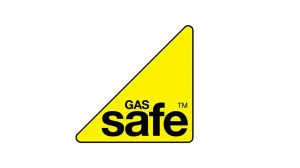 Illegal gas workers are out there, around 7,500 are conducting their work in the UK. If you have any concerns that a gas worker is illegal, it needs to be reported to Gas Safe Register. It is important to be made aware as there are 250,000 jobs done by illegal workers annually if these customers were aware the fitters may have been reported.
Gas Safety at Home
Don't cut corners when it comes to gas safety. Leave any gas related job to a qualified gas engineer to stay safe and follow the law. Gas Appliance Safety shouldn't be looked at lightly. 21 million of us still use gas for cooking, hot water and heating so it is important we use it safely.
Gas Safety Checks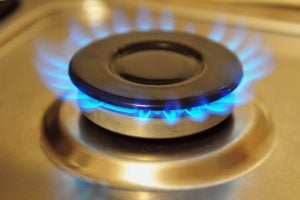 When choosing a gas engineer you need to make sure that are competent and qualified to do the job you are asking them to do. Carelessness with gas could be putting you, your family and your home at risk.
Gas Safe ID
You are completely within your rights to ask the engineer to show you their ID card; on the ID card will be their license number and the jobs they are competent to conduct.
Make sure you have your appliances regularly checked. If you don't notice anything strange about your gas cooker, boiler or gas fire it doesn't mean a qualified person wouldn't. Keep an eye out for obvious changes such as a change inflame on an appliance. Are any of the appliances showing wear and tear or look discoloured or burned? Or does the room in which the appliance is store have any obvious changes such as heat or humidity? Anything like this needs to be reported immediately. Most appliances will show warning signs if there's a problem.
Regular Servicing
Regular servicing and gas safety checks are imperative to keep your gas appliance safe. If you are renting a property you need to ensure your landlord or housing association check your gas appliance and pipes annually.  As a new tenant, you should receive a copy of the certificate when you move into a property. If you currently live in a property, you should receive a copy of the certificate 28 days after the test.
The Dangers of Negligence
It's simple, don't cut corners when it comes to gas.  By doing DIY gas work you are opening yourself to the likes of fires, explosions, gas leaks and also carbon monoxide poisoning. Health and Safety Executive stats showed that in 2008/2009, 310 people were injured and 18 killed from dangerous gas work. They also showed that 15 carbon monoxide deaths were reported that year.
Carbon Monoxide in your home
Be aware of the symptoms of carbon monoxide poisoning; if you feel dizzy, breathless, nauseous or have a headache there could be a problem. Carbon monoxide can also cause you to collapse or lose consciousness – this is why recognising the early signs is vital. A great way to spot the signs early is to buy a carbon monoxide alarm. By positioning the audible alarm near appliances in your home you will be made aware of a problem before it becomes potentially fatal.
By knowing the signs of carbon monoxide, you will know how to act against it before it becomes potentially fatal. The signs can be mistaken for cold and flu symptoms if you don't have a carbon monoxide alarm. A carbon monoxide alarm is around £15 – £20 to buy and can be highly valuable if it saves a life.
Don't Be Careless Be Gas Safe!
Check for any issues with ventilation. Make sure that they are burning correctly and no air vents are blocked. Fresh air needs to be able to circulate and waste gases also need to leave. Make sure you follow the manufacturer's guidance with all appliances and use each appliance for his individual purpose. Using a gas appliance such as an oven or barbeque to heat a room can be very dangerous.
For more blogs visit our information centre here.
Back to News
View Our Courses