Health and Safety at Home: Gas Safety
Don't cut corners when it comes to gas safety. Leave any gas related job to a qualified gas engineer to stay safe and follow the law.
Take a look below at the guidelines you should follow when it comes to gas safety.
Gas Safety Checks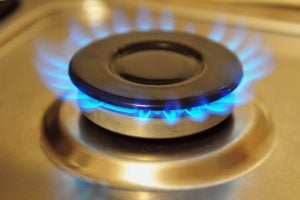 When choosing a gas engineer you need to make sure that are competent and qualified to do the job you are asking them to do. Carelessness with gas could be putting you, your family and your home at risk. You are completely within your rights to ask the engineer to show you their ID card; on the ID card will be their license number and the jobs they are competent to conduct.
Make sure you have your appliances regularly checked. If you don't notice anything strange about your gas cooker, boiler or gas fire it doesn't mean a qualified person wouldn't. Keep an eye out for obvious changes such as a change inflame on an appliance. Are any of the appliances showing wear and tear or look discoloured or burned? Or does the room in which the appliance is store have any obvious changes such as heat or humidity? Anything like this needs to be reported immediately. Most appliances will show warning signs if there's a problem.
Carbon Monoxide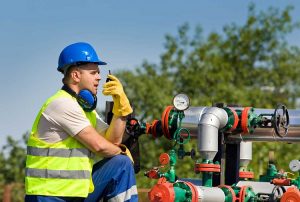 Be aware of the symptoms of carbon monoxide poisoning; if you feel dizzy, breathless, nauseous or have a headache there could be a problem. Carbon monoxide can also cause you to collapse or lose consciousness – this is why recognising the early signs is vital. A great way to spot the signs early is to buy a carbon monoxide alarm. By positioning the audible alarm near appliances in your home you will be made aware of a problem before it becomes potentially fatal.
Don't Be Careless!
Check for any issues with ventilation. Make sure that they are burning correctly and no air vents are blocked. Fresh air needs to be able to circulate and waste gases also need to leave. Make sure you follow the manufacturer's guidance with all appliances and use each appliance for his individual purpose. Using a gas appliance such as an oven or barbeque to heat a room can be very dangerous.
Heating and Cooking
For further information on gas safety when it comes to heating and cooking take a look at our blog here.
EUSR SHEA Gas Training
If are looking to obtain your SHEA Gas Passport and would like to book a course, take a look at our upcoming course dates here.
Gas Appliance Safety Facts and Figures
Here are some shocking facts about gas safety and the dangers of negligence.  Read more here.
Back to News
View Our Courses