IOSH Managing Safely
Health & Safety Courses – IOSH Managing Safely
Overview
IOSH Managing Safely is a four day course will cover eight modules. The modules will provide delegates with the knowledge and skills necessary to manage the health and safety of others. The IOSH philosophy is to provide a fully involved, interactive course. This is so managers can learn the relevant health and safety information and gain the confidence and enthusiasm to put it into practice when they're back at work.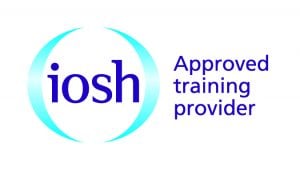 The Institution of Occupational Health & Safety (IOSH) is the world's largest professional health and safety membership scheme. It aims to regulate the profession of health & safety providers by setting standards and connecting members to resources. While also providing support, guidance and training.
Course Content
The IOSH Managing Safely course will cover relevant health and safety issues such as:.
Introduction to Managing Safely.
How to assess a risk.
How to control a risk.
An introduction to Health and Safety Law.
How to determine a hazard.
Making entrances and exits safer.
Controlling work traffic.
Chemicals and Fire.
The dangers of electricity in the workplace.
Stress, harassment and bullying.
Slips, trips and falls.
Working at Heights Awareness.
Manual Handling.
Investigating accidents.
Environmental issues.
The course is delivered through a variety of mediums. Those attending will partake in a range of classroom discussions, case studies, presentations, quizzes and also practical work.
The tutor assesses the delegates by a final exam containing a selection of multiple choice and written answers.
Suitable Delegates
The course is suitable for managers and supervisors at all levels. It is designed for those requiring an essential understanding of health and safety management but there is no essential requirements  to attend.
Further Developments
By the end of the course the delegate will be able to present their understanding of health and safety and its importance.  They will also finish with greater knowledge on how environmental impacts can be reduced.
Venues Available
The IOSH Managing Safely course is available to book as an open course in Bolton, Derby, Hull, Leeds, Liverpool, Manchester, Sheffield and Watford.
To find out more about IOSH and the other courses available you can also click here to read our blog.
Find a Course
Location: Watford
Date: 27 Mar 2017
£395.00 + VAT
£315.00 + VAT
Location: Liverpool
Date: 3 Apr 2017
Location: Manchester
Date: 8 May 2017
Location: Bolton
Date: 22 May 2017