NVQ Level 4 in Construction Site Supervision
NVQs – NVQ Level 4 in Construction Site Supervision
Pathway 1: Building and Civil Engineering
Overview
The NVQ Level 4 qualification is devised for delegates who work in construction. The qualification is intended to assess a learner's capability to work in their occupation. As they present their knowledge and ability in the workplace to a standard which is acceptable for the construction industry.
Entry Requirements
Learners must be 16 or above and be working as a Site Supervisor or Assistant Manager. Before gaining authorisation of enrollment onto the course the learner must complete am informal discussion and a questionnaire.
Suitable Delegates
This course is for an Assistant Managers and Supervisors within the construction sector.  They need to be looking to obtain a supervisory qualification and want to learn how to conduct their responsibilities confidently and competently.
Course Content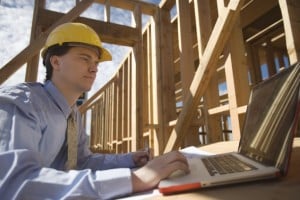 The learner will be assessed on site through a range of assessments. Such as professional discussions, witness testimonials, observations, written questions and evidence generated from the workplace.
Compulsory course structure includes:
A basic introduction into health and safety.
Management and leadership.
Customer care and communication.
Sustainability and the environment.
Logistics, planning and programming.
Managing resources.
Assessment Workshop.
Further Development
This qualification allows the learner to demonstrate their capability as a Site Supervisor. They will be able to do this at a standard required by the construction sector. There is a range of roles the learner can take after the course all across the construction industry and built environment. They can even move into other sectors in which they can use their knowledge, including management and team leading. An advised route would be to attend the Level 6 NVQ in Construction Site Management.
If you require anymore information on NVQs contact Sarah Hyland at our Head Office. For Sarah's contact details take a look at our Meet the Team Page.