SSSTS Refresher
Construction Skills Accredited Courses – SSSTS Refresher
Overview
The SSSTS Refresher is a one day refresher needed to ensure your SSSTS qualifications remains valid. The course can also be run in conjunction with the SSSTS as a two day course but you would only pay the refresher price. This course provides an introduction to health and safety, welfare and environmental issues. It also provides info for those requiring an understanding of their legal responsibilities relevant to their work activities.
Course Content
Successful candidates will gain refreshed knowledge in various health and safety topics. Such as; control measures, risk assessments, legal responsibility and first aid. As well as toolbox talks and adhering to HSE regulations. Candidates will gain knowledge and skills in the Health and Safety at Work Act. The course will also feature specific site issues that challenge supervisors on a daily basis.
The course intends to assure that all those delegated supervisory responsibilities understand why they are conducting their recognised duties. They will learn what is wanted of them and make sure that they contribute to occupational safety.
When the course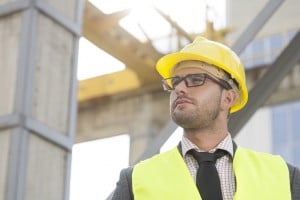 ends an exam must be completed. The examination paper is imperative and contains 25 multiple-choice questions. Cskills Awards choose the exam questions. It creates the foundation of the assessment. The test will decide as to whether or not a delegate has achieved a acceptable level of comprehension. CITB will then award successful delegates with a certificate.
Entry Requirements
This course is suitable for anyone who holds a Site Safety Plus SSSTS certificate that is about to expire. The delegate must also have a good understanding of English both written and spoken.
Further Development
Further qualifications include the Site Management Safety Training Scheme (SMSTS) or the NVQ Level 4 in Construction Site Supervision.
Venues Available
The course is available in Bolton, Derby, Durham, Hull, Leeds, Manchester, Sheffield & Watford. The course is also available as a 2 day course in Liverpool which runs inline with our 2 day SSSTS course.
Find a Course
Location: Bexley
Date: 28 Mar 2017
Location: Derby
Date: 29 Mar 2017
£145.00 + VAT
£99.00 + VAT
Location: Hull
Date: 18 Apr 2017
Location: Durham
Date: 19 Apr 2017