SSSTS
Construction Skills Accredited Courses – SSSTS
Overview
The SSSTS is a two day course specifically for those who are about to take on supervisory responsibilities. It is also suitable for those who currently work as Site Supervisors. This course provides an introduction to health and safety, welfare and environmental issues. It is designed for those requiring an understanding of their legal responsibilities relevant to their work activities.
Course Content
The course covers a number of important health and safety topics, such as; control measures and risk assessments. As well as legal responsibility, first aid, toolbox talks and adhering to HSE regulations. Successful candidates will gain knowledge and skills in the Health and Safety at Work Act. The course also covers specific site issues that challenge supervisors on a daily basis.
The course aims to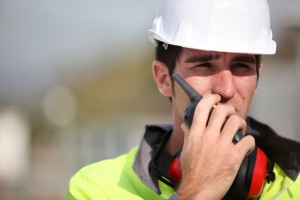 ensure that all those given supervisory responsibilities understand why they are carrying out their identified duties. The delegates attending will learn what is expected of them on site.  And will also ensure that they contribute to the safety of the workplace.
Delegates attend an exam at the end of training. The examination paper is compulsory and consists of 25 multiple-choice questions. Cskills Awards will select the exam questions. It forms the basis of assessment as to whether or not a delegate has successfully achieved a satisfactory level of understanding.
Suitable Delegates
Anyone who has, or is about to acquire, supervisory responsibilities. The minimum entry equipment is a good understanding of spoken and written English.
Further Development
Further qualifications include the Site Management Safety Training Scheme (SMSTS). You may also consider progressing onto the Construction Site Supervisor course or the NVQ Level 4 in Construction Site Supervision.
To find out how the SSSTS course can benefit you further take a look at our blog here.
3B Training provide the SSSTS in Manchester, Liverpool & Bolton in the North West. The SSSTS is also available in Durham, Derby, Watford, Leeds, Sheffield and Hull.
Find a Course
Location: Manchester
Date: 27 Apr 2017
Location: Bexley
Date: 27 Apr 2017
Location: Watford
Date: 27 Apr 2017
£250.00 + VAT
£225.00 + VAT
Location: Leeds
Date: 2 May 2017