How To Access An Online Course
We offer a variety of courses that are delivered as an online course over Zoom with a live tutor. Here's a step-by-step on how to access an online course…
Step 1 – Download Google Chrome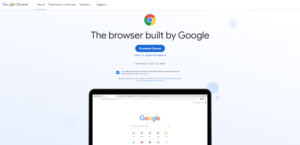 Using Google Chrome for your online course works best.
Download Google Chrome on your laptop/PC if you don't already have it. Once it has downloaded, open the tab at the bottom of your screen and follow the steps on how to set it up.
Step 2 – Download Zoom

Our online courses are delivered with a live tutor over Zoom, so download Zoom on your laptop/PC if you don't already have it.
Step 3 – Open your joining instructions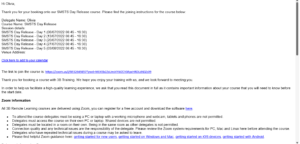 Open the joining instructions you have received from [email protected] for your course. Highlight the Zoom link with your mouse., right click and select 'Copy'.
Step 4 – Open Google Chrome
Paste the Zoom link from your joining instructions into the bar at the top of your Google Chrome web browser.
Press 'Enter' on your keyboard, and you will see a box which says 'Open Zoom Meetings' which you need to click (if this box does not appear, click 'Launch Meeting'). By doing this, you DO NOT need to enter any meeting ID or passwords.
Step 5 – Join your online course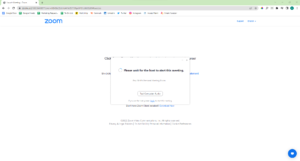 You will now be taken to Zoom and a white box will appear that will either say 'Please wait for this host to start the meeting' or 'You are in *name of trainer* waiting room – please wait to be admitted'
When the trainer starts the course and lets you into the meeting, a new box will appear. Make sure your laptop/PC video and audio is turned on so the tutor can see and hear you.
Then, change your view in Zoom to 'Gallery View' so you can see thumbnail displays of the trainer and other delegates.
What training courses are available online?
We have a variety of public courses available to complete as an online course including…
Our upcoming dates for these courses are available on our website allowing you to book online for the dates that suit you.
If you would like to enquire about an in-house online course specifically for a group of employees, view our full range of courses and contact a member of the 3B team on 0330 912 0650 or [email protected].
Back to News
View Our Courses