Why choose NEBOSH?
A lot of people have heard about the NEBOSH General and NEBOSH Construction Certificate but, they don't know what it is. So what is it?
NEBOSH General and NEBOSH Construction Certificate. NEBOSH is The National Examination Board in Occupational Safety and Health. It was created in 1979 as an awarding body with generous status. They provide a full range of highly recognised qualifications made to meet the health, safety and environmental management needs of all occupations.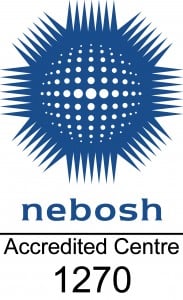 Management of health and safety in the workplace is a  legal obligation. It also makes good business sense. Capable safety professionals are a benefit to their workplace. They reduce costs by preventing accidents and also reduce the ill health of employees. They also make the workplace a much safer environment.
Many bigger organisations elect NEBOSH  qualifications as an important part of their supervisors' or management development.  Therefore they ensure that line managers have a strong understanding of the principles of risk management. They also build a useful safety culture in the company. Many individuals choose to study NEBOSH to further their employment and career prospects.
The NEBOSH National Diploma is a must have qualification for H&S practitioners. It's a constructive way to promote the application of the knowledge acquired in the course to problem-solving within the workplace. It is an extremely malleable course and can be completed over a range of weeks. It can be taken in many languages and can be tailored to suit your personal industry requirements.
NEBOSH courses include; NEBOSH General, NEBOSH Construction and NEBOSH Diploma.
3B Training is offering the NEBOSH General, Construction and Diploma. We offer the course in Wigan and Sheffield. We are currently taking bookings, so to secure yourself a place now by clicking here.
If you would like further information on any other courses please contact us by visiting the contact us page here.
Back to News
View Our Courses