What are the benefits of IOSH courses?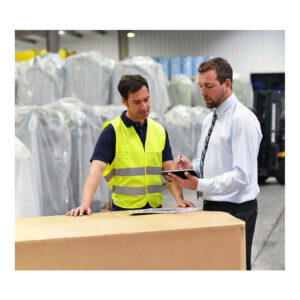 We are an IOSH accredited training provider!
Our IOSH courses are available to book as an online public course. You can also book them as an in-house course.
We can deliver in-house courses  either online or at a venue of your choice for a group of employees.
Which IOSH course should I choose?
We offer IOSH Managing Safely®, IOSH Leading Safely® and IOSH Working Safely® courses.
But, which one should you choose? Find out more below…
IOSH Managing Safely course online
Within your job role, if you would like to know what the basics of health and safety are, then this course is for you. Whether you're a manager, supervisor, or anyone who wants to know the basics.
By completing the IOSH Managing Safely course online, you'll learn about a variety of topics for occupational health and safety. With the knowledge that you gain from this course, you will be aware of your health and safety responsibilities. This allows you to be a better line manager and leader.
IOSH Leading Safely course online
If you are a leader within the workplace, then you need to understand the importance of health and safety. By attending this course, you will have a clearer understanding of this.
Completing IOSH Leading Safely training will provide those who are business leaders with the knowledge they need to protect their employees and business through health and safety practices.
IOSH Working Safely course online
It's important that any worker understands their responsibilities and how they contribute to not only their safely, health and wellbeing, but of others in the workplace too.
By completing the IOSH Working Safely course, you'll gain skills allowing you to identify any risks or hazards in the workplace. This will improve your overall safety performance, which means both you and your colleagues can safely work.
What level is IOSH Managing Safely?
IOSH Managing Safely is a Level 2 course. It isn't a requirement to have prior knowledge of health and safety to take this course. However, we recommend that students have a good standard of English.
Is IOSH Managing Safely worth it?
The IOSH Managing Safely online course has a lot of benefits for construction managers, supervisors or anyone working in a role where they would like to know the basics of health and safety.
This IOSH course will help the delegate stay informed about the necessary practical steps to take. As well as acquire the skills and expertise to address the safety and health issues they oversee.
It makes work safer, this being one of the strongest benefits of taking the IOSH Managing Safely course. Training people to have excellent health and safety knowledge and implementing it in the workplace is amazing for employers.
As an individual, the IOSH Managing Safely is great for your career as it's a qualification you can add to your CV. It's highly recognised in the construction industry and provides a great introduction to the world of health and safety. IOSH, being a globally recognised accreditation, shows employers that you have a great range of health and safety knowledge and know how to follow safety policies.
As a business, the IOSH Managing Safely course can increase and improve your workplace's health and safety culture from the skills you learn on the course which can be implemented into your organisation.
How long is the IOSH Managing Safely course?
As the course is delivered over three days, you get a highly interactive session that contains all the content you or your employees would need. The course covers all the health, safety, and environmental basics and the varied content will help to keep you engaged throughout the training.
How long does an IOSH certificate last?
The IOSH Leading Safely, IOSH Working Safely and IOSH Managing Safely courses are lifetime qualifications that do not need to be renewed. The only difference is that for the IOSH Leading Safely course, you may wish to reattend to refresh your knowledge.
Find out more information about these courses on our website. Here you can view upcoming dates, book online and enquire about in-house training.
Back to News
View Our Courses