What is EUSR Training?
EUSR training is for delegates working within the energy and utilities industries.
As an EUSR approved training provider, we deliver excavation courses, as well as SHEA gas training.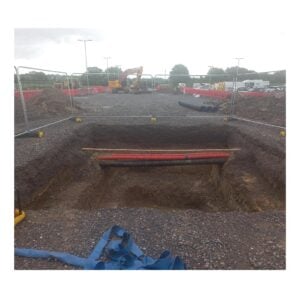 Our excavation courses are delivered as in-house training specifically for a group of employees. Therefore, this training can take place either at your site, a venue of your choice or at a 3B venue.
Each of the EUSR training courses we offer has been mapped against the national occupational standards. They are delivered by our trainers who have gained years of experience and knowledge working within the construction, utility & civil engineering sectors.
There a five different categories for excavation EUSR courses…
We deliver these EUSR training course categories in one day, over 7 hours. You can choose a combination of these categories depending on what suits the roles of your employees.
Find out more information about each of these EUSR categories and enquire online.
Is it mandatory to do category 1 and 2 together?
Our recommendation is for delegates to complete both categories together if they will be undertaking any excavation work. This way, delegates will be avoiding relying purely on the accuracy of any location and marking activity done by someone else.
EUSR CAT and Genny Training
We deliver both EUSR and 3B accredited CAT and Genny Training.
If the delegate needs an EUSR card, then they will need to complete the EUSR accredited CAT and Genny.
Whereas, if you complete the 3B accredited CAT and Genny course, the delegate will receive a 3B accredited digital certificate.
Who are excavation safety courses aimed at?
Category 1 & 2 are suitable for all operatives, supervisors and managers that are commencing excavation work as they need to comply with HSE guidance 150, HSG47 (safe excavation) and GS6 (Avoid contact with Overhead Power Lines) and follow the advice contained in it.
Category 3, 4 & 5 are aimed at all managers, supervisors and operatives that are commencing excavation work as they need to comply with relevant sections of HSE guidance HSG47 and HSG150, CIRIA Trenching practice, amongst other relevant requirements, and follow the advice contained in them.
What is an excavation?
Excavation is the process of removing rock and soil from somewhere construction is going to be taking place.
What is EUSR SHEA Gas Passport? 
Suitable for those in the utility sector, the EUSR SHEA Gas Passport is a basic safety course.
Delegates will learn how to ensure that they work to a good health and safety standard that's in line with HSE guidelines. We deliver the course over one day and if you successfully pass the course, you will gain your EUSR card.
Online public course dates are available for this course. Furthermore, we deliver this course in-house, either online or in the classroom. Our in-house option is suitable if you are a company looking to train a group of delegates.
Back to News
View Our Courses