What is PASMA Training?
We are a PASMA Training Member!
This means that 3B Training is an approved training provider as our facilities meet the criteria set out by PASMA.
What is PASMA?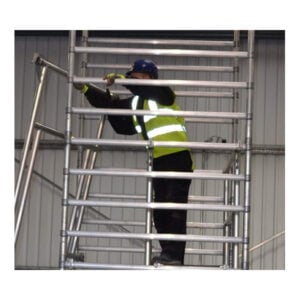 PASMA is short for 'Prefabricated Access Suppliers and Manufacturers Association'.  It's a non-for-profit association that supports the mobile access tower industry.
PASMA publishes safety related guidance, information and knowledge. It also oversees the industry standard training scheme.
What is PASMA Training?
PASMA Towers for Users is for operatives whose job involves working with mobile access towers.
The PASMA course covers content such as:
Safely assembling towers
Maintaining towers
Correctly inspecting towers
Managing and identifying faulty towers
Find out more about the PASMA Towers for Users course content.
How long does PASMA last?
The PASMA Towers for Users training course is delivered in one day by our trainers who are experts in their fields.
Delegates who pass the course will receive a PASMA certificate and card. These are valid for 5 years.
Do you need PASMA to use a mobile tower?
If you are working with mobile towers, it is recommended to complete and pass PASMA training. By completing the training, it will help you to be competent and skilled to work at height.
Unfortunately, falling from height is one of the most common fatalities in the industry. Therefore, being trained correctly and following best practice helps to keep yourself and those around you safe. This will hopefully also help towards reducing the number of fatalities.
What is the difference between IPAF and PASMA?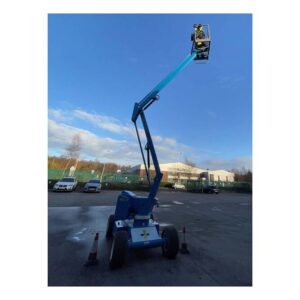 IPAF, the 'International Powered Access Federation', is also a non-for profit organisation. It promotes the effective and safe use of powered access equipment.
But, how does IPAF differ from PASMA and vice versa?
Each organisation covers different areas of height. Therefore, it's crucial to understand which type of training best suits the type of work you or your operatives do as part of their role.
To put it simply, IPAF courses are focused around the safe use of powered access. Whereas, PASMA courses are for those who use mobile access towers. Different types of equipment will be used on each of these courses, therefore it's crucial to make sure you are attending training that is relevant to the equipment you use within you role.
PASMA Training near me 
We offer PASMA Towers for Users as a public course at our Blackburn and Doncaster training venues.
It's also available as an in-house course at a venue of your choice, as long as the equipment meets the guidelines set by PASMA.
However, we don't offer PASMA Towers for Users online.
You can enquire about in-house PASMA Towers for Users or book online onto one of our public courses.
Back to News
View Our Courses