Personal Protective Equipment Regulations Extended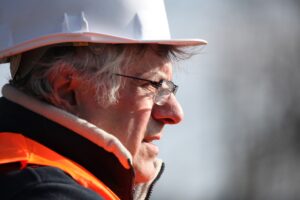 The Personal Protective Equipment at Work (Amendment) Regulations 2022 are coming into force on 6 April 2022, which will be an amendment of the 1992 Regulations (PPER 1992).
This means the duties of the Personal Protective Equipment Regulations will be unchanged but extended. They will extend employers' and employees' duties regarding personal protective equipment to limb (b) workers.
What is the current legislation and regulation for using PPE?
Currently, PPER 1992 places a duty on every employer in Great Britain to ensure that suitable PPE is provided to 'employees' who may be exposed to a risk to their health or safety at work.
What do the new regulations require?
From 6 April, PPER 2022 extends the PPER 1992 duty to limb (b) workers. Employers need to consider whether the change to UK law applies to them and their workforce and make necessary preparations to comply.
What does limb (b) mean?
Limb (b) describes workers who generally have a more casual employment relationship and can be a 'dependent contractor' and work under a contract for service or is registered as self-employed but provides a service as part of someone else's business. These workers do not currently come under the scope of PPER 1992.
Whereas limb (a) describes those with a contract of employment. These are employees under the Health and Safety at Work etc Act 1974 and are already in scope of PPER 1992.
How will the extension of the regulation be enforced?
Routine inspections by HSE inspectors already include an assessment of PPE. Verbal or written advice to enforcement notices and in some cases, prosecution of duty holders are all enforcement actions.
What is the importance of PPE?
Without the correct PPE, hazards like breathing in contaminated air which causes damage to the lungs, injuries to the head and feet from falling materials, and corrosive materials contacting your skin can all remain.
However, only use PPE as a last resort. Implement other controls and if you still need PPE, you must provide this free of charge to limb (a) workers, and limb (b) workers as of 6 April 2022.
You can find out more about The Personal Protective Equipment at Work (Amendment) Regulations 2022 here.
The HSE also have more information on their website – hse.gov.uk.
Back to News
View Our Courses