How To Apply For a CSCS Green Card
As of 1st July 2014, CSCS issued a replacement for the Construction Site Operative card with the CSCS green card for those who work in labouring job roles.
Do you need a green card to be a labourer?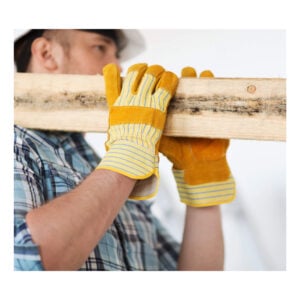 The CSCS labourer's card is the basic CSCS green card you will need to get on a construction site.
By completing our CSCS green card course route, you will have a card that provides proof that you are competent with basic health and safety.
Our CITB Health and Safety awareness course is a great place to start if you're an apprentice or new to the industry. It will provide you with all the fundamental health and safety knowledge you need to allow you to perform your job safely on-site.
How to get a CSCS labourer's card?
Taking our Health and Safety waareness course will help you to gain your CSCS green labourers card.
CITB Health and Safety Awareness course
Step 1: Classroom-Based Course
This is another CSCS Green Card course. By completing the one-day course, you will gain a basic knowledge of health and safety on-site, especially beneficial for those new to the industry.
The certificate for this course is valid for 5 years.
Step 2: Health, Safety and Environment Test
After completing the course, you will then need to book a Health, Safety & Environment Touchscreen Test at your nearest Pearson Vue Centre. If you need help finding the one closest to you, ask us.
The CITB use the test to examine the delegate across a range of topics. The test is usually available as a computer-based touch screen test, but alternative options are available for certain exemptions.
You will need to complete the test within the last two years to apply for your card.
If you pass both the course and touchscreen test, you will then be able to apply for your CSCS labourer card once 3B Training has processed your course return. To do this, you can apply online via the CSCS website. The card is valid for five years.
Which Card Should I Apply For?
Take a look at the different types of cards available to workers and which one is right for you here – CSCS cards.
Back to News
View Our Courses