First Aid Courses: Which Course is Right for Me?
Are you looking for a First Aid training qualification but are unsure of which course you should attend?
3B Training offers a range of Highfield accredited First Aid Courses each course designed for different people; here is some information on what each procedure entails and who should attend each course.
What is a First Aider?
A First Aider is somebody who has partaken in a recognised training course and holds an accredited certificate. There are two types of First Aider: an emergency first aider and a first aider.
Level 2 Emergency First Aid Course (EFAW)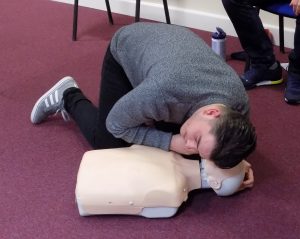 This one-day course is for those working in a lower risk working environment. People working in offices, shops and small workplaces are the kind of people this course is for; although you can use this course as an additional cover for your appointed person for the three-day certificate.
See here to find out more about the Emergency First Aid Course
Level 3 First Aid at Work Course (FAW)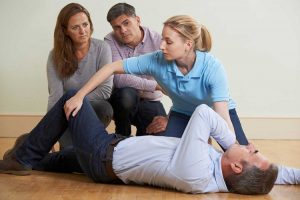 The three-day course covers both primary and secondary care. Not just dealing with an accident but also preventing accidents in the workplace and recording incidents after the accident. This course is ideal for those who work in a higher risk environment such as building sites, factories with dangerous machinery and hot working environments.
See here to find out more about the First Aid at Work Course.
Level 3 First Aid at Work Requalification (FAR)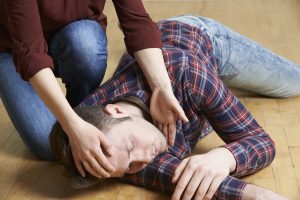 This course is a two-day refresher of the entire three-day course. A (FAW) certificate reaches its expiry date after three years. Therefore, a refresher is needed, 28 days to attend this course after the certificate expiry date; otherwise, you will have to re-attend the entire three-day course again.
See here to book a First Aid Requalification Course.
Paediatric First Aid Course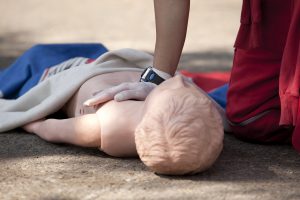 The course is for people who work with children of all ages, specifically if they are looking to be recognised by Ofsted as a competent child worker. Teachers, Nannies, Childminders and Nursery Workers or even parents would benefit from this course.
See here to find out more about the Paediatric First Aid Course.
AED Training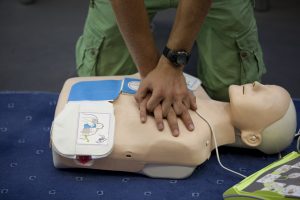 The Automated External Defibrillation AED Course is a three-day course for delegates who work in any sector; AED Courses usually last for half a day. The delegates will gain a working knowledge of how to apply automatic diagnosis for a life-threatening heart attack.
Mental Health First Aid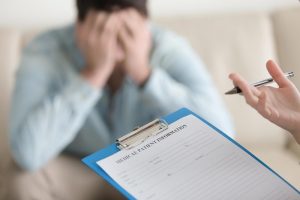 The Mental Health course is a two-day course that helps to promote a better workplace attitude towards mental health. The course will teach the delegates how to support those in need and point them towards the appropriate treatment.
Find out more about the course here.
Back to News
View Our Courses