What First Aid eLearning Courses are Available?
First Aid eLearning is a great way to refresh your knowledge in-between classroom courses.
Take a look at the First Aid eLearning courses available through 3B Training's eLearning platform.
On completion of your First Aid at Work or Emergency First Aid classroom course, it will then be 3 years until you refresh your certificate on the First Aid Requalification. By completing a First Aid eLearning course you can refresh your knowledge for a fraction of the price without having to leave the workplace.
Emergency First Aid eLearning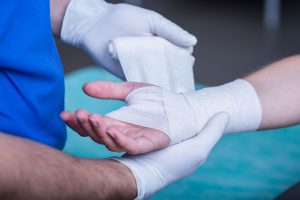 The Emergency First Aid eLearning is an eLearning version of the one-day first aid course. The course only takes approximately 3 hours to complete and qualifies you exactly the same as the classroom course would. It isn't advised that you attend this course without having previously attended the classroom course; due to the lack of practical elements involved. The online training course covers all the relevant practical elements of the classroom course which therefore makes it an excellent refresher tool.
First Aid at Work eLearning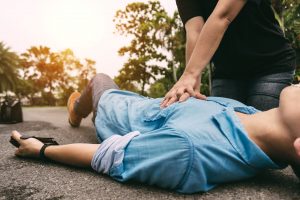 The First Aid at Work eLearning course is an online version of the 3-day first aid classroom course. The course takes around 6 hours to complete and provides you with a full First Aid at Work qualification. The eLearning course isn't advised to be used as a substitute for the classroom course; because it is hard to justify 6 hours of eLearning being a replacement of 3 days of interactive classroom learning. The course covers all the information you need to know to be the first aider in a high-risk environment.
How do I book an eLearning course?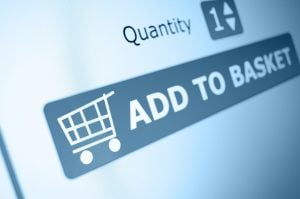 You can book an eLearning course, online through the 3B Training website or over the phone with one of our training advisors. When you book, you will be sent your portal login details to your email address. Once you log in with your licence on to the Highfield portal, you will have up to a year to complete the training before it expires. Once you complete the training you will be able to access a downloadable Highfield accredited certificate.
The Benefits of Attending Paediatric First Aid
Take a look at why Paediatric First Aid is so important for those who live or work in an environment with children here.
Back to News
View Our Courses