Health & Safety Law posters are changing. Are you up to date?
Many companies are still using the health & safety law version printed in 1999 which will soon expire.
Health and Safety law states that all employers have a legal duty to display a health and safety poster in a prominent position within a work environment, but from the 5th of April 2014, your current poster may be out of date.
Check which version is displayed in your workplace. Make sure you update it accordingly. HSE has released a new version of the health and safety law poster. The poster is available to download free of charge from their website.
It is HSE's commitment to making it easy for employers to get this information to all employees. The law poster is available in a range of formats. formats include several sizes of the poster, a small leaflet. it is also available as a pocket card which can be handed out to each individual employee.
The health and safety leaflet explains in simple terms what the employer and the employees are expected to do in order to practice safety within the work environment.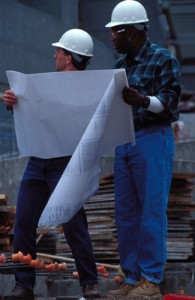 Other changes in the law
Recent changes that have occurred have been two Construction (Design and Management) changes. The regulations changed in both 2007 and 2015. There has also been a revised change in the CITB Levy bills which explain how to get funding for your training.
There have also been changes when applying for a CSCS card since 2014. The rules explain the new process of how to obtain a CSCS card.
Training courses are available nationwide with 3B Training Ltd. We provide training in Leeds, Liverpool, Manchester, Hull, Wigan, Sheffield, Durham and Watford.
To view our upcoming courses click here.
Back to News
View Our Courses