Why Do I Need Environmental Awareness Training?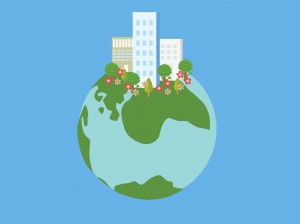 Environmental awareness training is important. The United Kingdom Contractors Group have said; as of March 2015, all construction workers on sites need to exhibit signs that they are doing as much as possible to cut down on environmental impact when working.  To gain relevant knowledge to demonstrate these skills, you will need to attend an environmental awareness course.
3B Training provides the CITB Site Environmental Awareness Training Scheme, commonly known as SEATS. The course is ideal for those who want to gain relevant knowledge and work to the correct standards. After recent changes from the CITB; the whole suite of SSP courses now touch on environmental awareness.
Why chose the SEATS Environmental Awareness Training?
In the world we live in today looking after the environment is of great importance. People look at the construction industry as a culprit of causing pollution and other environmental issues.
Therefore the CITB has put the SEATS course in place to educate organisations about the assets of good environmental management. It will also cover how workers can lower these negative effects.
Being a greener company comes with plenty of perks; the changes you make can be cost-saving and give your organisation a better corporate image. Generally, those who work in supervisory or managerial roles would attend the course.  A Supervisor/Manager would work towards getting their workforce to lead by example.
SEATS has become a well established and identified qualification in the construction sector. The course is now comparable in popularity to its fellow Site Safety Plus courses such as the CITB Health and Safety Awareness and SMSTS.
3B Training delivers the course as a classroom-based or remote learning one-day session. The course can also be delivered in-house or at one of our venues nationwide.
Back to News
View Our Courses