Traffic Management: Signalling and Banksman
Part of being a Banksman involves signalling moving vehicles on site.
Take a look below at the different signals a Banksman or Traffic Marshal would use when controlling work operations on site.
What does the Banksman do?
It is the Banksman's responsibility to make sure safety measures are being followed; they need to make sure that a signalling communication system is in place and everyone on site is aware of how to use it.
Why we use a Banksman for traffic management on site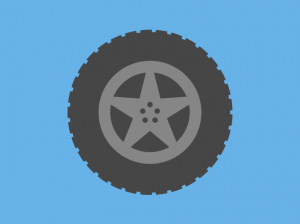 Reversing vehicles on site can put everyone around in danger if not properly managed. Vehicle Banksman on-site suffer serious and fatal injuries at work every year; this highlights the need for attending proper training before conducting this role.
When acting as a Banksman, you must be over the age of 18. You need to ensure that everyone involved in the work is wearing the correct PPE such as high-vis jackets.
Signalling
A safe system of work will be implemented on-site in which the Banksman can communicate with vehicle drivers by using standard signals. The signals need to be performed clearly so that they are easy to understand; also if the Banksman disappears from the view of the driver he/she will know to stop immediately.
If you are unable to communicate with the driver at all times you will need assistance; if this is the case you will appoint a signalman to assist you. You mustn't get involved in any other activity other than the one you are doing; a distraction could be very dangerous.
Take a look below at the standard signals which are provided by the Health and Safety (Signs and Signals) Regulations 1996 L64:
General Signals
START: both arms point outwards horizontally, palms facing outwards. (left)
STOP: right arm points upward, palm facing forwards. (centre)
END: at chest height; clasp both hands. (right)
Horizontal Movements
MOVE FORWARDS: palms facing inwards, both arms bent, slow movements towards the body. (top left)
MOVE BACKWARDS: palms facing downwards, both arms bent, slow movements away from the body. (top centre)
RIGHT: right arm horizontal, palm facing downwards making slow movements to the right. (top right)
LEFT: left arm horizontal, palm facing downward making slow movements to the left. (bottom left)
HORIZONTAL DISTANCE: hands indicate the relevant distance. (bottom centre)
Vertical Movements
RAISE: right arm points upward with the palm facing forward and slowly makes a circle. (left)
LOWER: right arm points downward with the palm facing inwards and slowly makes a circle. (centre)
VERTICAL DISTANCE: the hands indicate the relevant distance. (right)
Danger
DANGER: both arms pointing upwards with the palms facing forwards.
Traffic Management Training
If you would like to learn more about being a Banksman you may want to attend a Traffic Management training course. To view our upcoming Traffic Management courses take a look at our book a course page here.
Vehicle and Machinery Job Roles in The Construction Industry
Take a look at some of the plant machinery and vehicle-based job roles that are available in the construction industry here.
Back to News
View Our Courses