Why Is Face Fit Testing Important?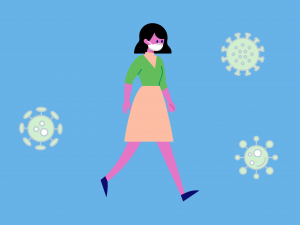 Face fit testing is important to ensure that your face mask serves its purpose. If you don't have your face mask face fit tested to you it will not be able to achieve a seal to your face. You don't achieve a seal you are letting harmful substances pass around the mask and therefore inhaling them. 
Safeguard Your Health
By attending face fit testing you are protecting yourself from hazardous materials, whether that be from construction dust or infection. Wearing correct fitting RPE (Respiratory Protective Equipment) is vital to combating work-related illness or death. Although you can't be sure that you are safe from this unless a competent tester tests your mask.
It's a Legal Requirement
It is the law to attend a face fit test if you wear a tight-fitting mask for work. You should complete testing as part of selecting your mask and you shouldn't wear it unless you know you've fitted it correctly.
Face Fit Testing isn't Just For New Masks
You should complete face fit tests regularly and every time you change mask. Your face may have also changed since the last time you tested it; you may have lost or gained weight. This is why having an individual in your business who can conduct a face fit test is beneficial. This skill can be obtained by completing the Face Fit Testing Workshop.
The Facts Don't Lie
Every year around 12,000 people die from lung-disease that is estimated to be linked to past exposures at work. HSE also states that 18,000 other new lung-related cases are reported every year. By completing face fit testing you are protecting yourself from being part of these statistics.
In 2020 key-workers have to be out in society during the COVID-19 pandemic. Having a mask that achieves a seal could be the difference between them becoming infected or not.
For more information visit our Face Fit Training FAQs page.
Back to News
View Our Courses