Basic Scaffold Inspection Course
Basic Scaffold Inspection training helps you understand conducting statutory inspections on scaffolding on a construction site. The knowledge you gain will help you align with current scaffolding legislation and ensure you complete inspections properly.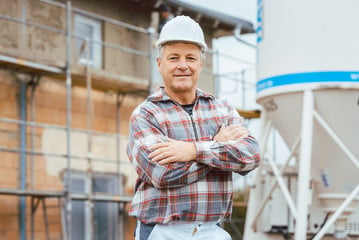 Basic Scaffold Inspection course content
The scaffold inspection course will cover the following subjects:
Introduction to scaffolding terminology and the relevant legislation.
Including The Work at Height Regulations 2005, NASC (Overview of SG4:15 and TG20:13), and types of system scaffolding.
Scaffold structures.
Tube, fittings, boards, fan boards, public protection, and bracing and tying scaffolds.
Scaffolders training and working methods.
Accessing a scaffold safely, safe ladder access and egress, and mobile static and loading towers.
How to carry out a scaffolding inspection.
Scaffold tagging systems a practical scaffold inspection exercise.
For the assessment.
The trainer will look at your involvement in the group exercises; you will also conduct a practical assessment of scaffolding to demonstrate your understanding.
How long is a Basic Scaffold Inspection course?
The Basic Scaffold Inspection course is delivered over three days of theory and practical training. The three days are designed to give a substantial and detailed look at scaffolding inspection health and safety.
Why should I take this course?
The 3 day Basic Scaffold Inspection course is suitable for any person who conducts scaffolding inspections as part of their occupation.
The course will provide you with will vital knowledge to be able to conduct your inspections safely. The improved knowledge of scaffolding components, inspection procedures and forms of scaffold systems will assist you in protecting yourself and others.
The qualification is also a training requirement for the CISRS Basic Scaffold Inspection card. The card will allow you legally to conduct your role on construction sites.
Basic Scaffold Inspection entry requirements
To be accepted into the course, you must have prior knowledge and experience working with scaffolding structures.
You must also hold at least one of the following to attend the course:
If you do not hold a suitable CISRS card.
You will need to submit your CV with references and qualification information, along with a cover letter from your employer confirming your awareness and experience of scaffold structures. They will also need to confirm that you have a minimum of two years of experience working in your role.
There are also some health & safety requirements.
You must have completed a CITB Health and Safety and Environment Test within two years before attending the course. Alternatively, hold an accepted health and safety exemption within two years of the course such as:
Is this course accredited?
This course is accredited by the Construction Industry Scaffolders Record Scheme (CISRS). CISRS is the UK's leading training scheme for scaffold qualifications. They are the prefered qualification for a range of construction organisations and hold a lot of weight in the industry.
Where can I complete this course?
This course is delivered at a CISRS approved training centre.
Public Classroom Courses
Basic Scaffold Inspection courses are available to attend in selected locations across the country. The course is delivered in a training hanger approved by CISRS. You can book our live BSI dates on our website, or you can speak to one of the 3B team over the phone. Please take a look at our full range of courses here.
In-house Courses
We are also able to arrange in-house scaffold inspection training courses. The courses can be arranged at one of our training venues or on a site of your choice, providing it is suitable to deliver the practical elements. The course is ideal if you have a large group of operatives who need to be trained all at once, especially if the training is delivered at your venue, as they won't need to travel. Each in-house course is priced individually depending on location and delegate numbers; for a quote, fill in the enquiry form on this page.
Further development
On completion of the course, you will receive a certificate 6-8 weeks after the end date and will be able to apply for the CISRS Basic Scaffold Inspection card. To apply for your card, you must complete the Health, Safety and Environment test or provide a valid exemption.
To progress further in your role, the next step could be to attend the Advanced Scaffold Inspection. This course will provide you with an understanding of more complex scaffolding.
NEXT AVAILABLE COURSES
Next Available Courses
Basic Scaffolding Inspection

Doncaster - 08 Nov 2021

£495 + VAT 3 PLACES LEFT!

Basic Scaffolding Inspection

Doncaster - 24 Nov 2021

£495 + VAT

Basic Scaffolding Inspection

Doncaster - 29 Nov 2021

£495 + VAT

Basic Scaffolding Inspection

Doncaster - 13 Dec 2021

£495 + VAT
Can't see the course date or location you are looking for?
VIEW MORE COURSES