CITB Health and Safety Awareness eCourse (HSA eLearning)
3B Training is a CITB approved eCourse Reseller.
The CITB HSA eCourse is an eLearning version of the CITB Health and Safety Awareness course. The course is an ideal qualification for new entrants who need a basic knowledge of construction health & safety, such as potential hazards, legislation and environmental health. By attending, you will be meeting the minimum requirement for construction sites to provide a gateway into the sector.
CITB Site Safety Plus accredited
This course provides one step towards gaining the Green Labourer CSCS card
You complete the course entirely online
You can complete it at your own pace
An introduction to construction health & safety
CITB Grant Claimable
Valid for five years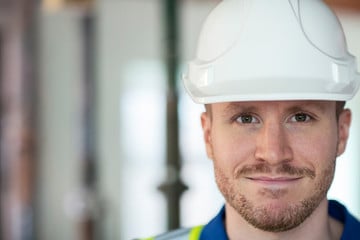 CITB Health and Safety Awareness eCourse content
When you book the course, you will receive a voucher code to access the training. You will also receive a digital copy of the coursebook.
The CITB Health & Safety Awareness course provides a basic introduction to understanding potential construction site hazards and how everyone can keep the workplace safe.
The units that the Health and Safety Awareness training course will cover are:
Your general responsibilities as a worker to look after your and other worker's health & safety.
As well as appreciating the need to perform safely, stop and ask for advice if you're not sure, and achieve a better safety standard on-site.
High-risk activities; Working at height safely, underground and overhead services, and practising proper manual handling, confined spaces and excavation.
Legal liabilities and requirements.
Having the confidence to report and prevent accidents.
Have an understanding of Health and Safety Law.
Including the Health and Safety Act, and its surrounding regulations, concerning the construction industry – Working at Height Regulations 2005, RIDDOR 2015, COSHH 2002, PPE Regulations 1992, Noise at Work Regulations 2005.
Health and welfare on a construction site.
The dangers of hazardous substances (including asbestos),  dust and fumes and how to protect yourself and others. As well as vibration, noise and safety with site transport.
An introduction to health and welfare.
Including following first aid and emergency procedures on-site and controlling and preventing fire. You will also cover safety signs, electrical safety, mobile work equipment and lifting operations and equipment.
Construction environmental awareness and waste control.
Risk assessments.
What are they for? The hierarchy of control and hazard identification.
Inspection and selection of work equipment.
(PPE) Personal Protective Equipment, handheld tools and equipment.
Final examination.
Once you have completed the course, you need to book an exam. You can book the CITB test through CITB's eLearning portal. Pearson Vue (the exam invigilators) will provide you with exam slot options between 8 am and 5 pm, Monday -Friday. The final exam is completed online by a laptop or computer with a webcam.
How long is a Health and Safety Awareness eCourse?
It will take you approximately four hours to complete the course. This is much quicker than the classroom or remote version. You will also cut out the extra time it takes to travel to a training centre.
You don't even have to complete the course in one go; you can stagger your progress over several days or weeks to fit into your schedule. The portal will track and remember your progress for when you log in again.
Why should I take this course?
This course is accepted as one of the steps towards obtaining the Green Labourer CSCS card. You can complete the course before or after your CITB Health, Safety and Environment Test. The Labourer card is a minimum requirement to able to work on a construction site.
If you are new to the construction and civil engineering sector, this course will give you all the foundation health and safety knowledge you will need to work safely on-site. With the knowledge that you gain, you will also prevent accidents through safer working practices.
CITB Health and Safety Awareness eCourse entry requirements
To attend this course, you must be able to read English well.
 We'd like you to get the most out of your training. Not only will you struggle to pass the course, but you also won't be able to read safety signs or understand warnings from other workers.
To attend the eLearning course.
You must also have access to a computer, laptop, or tablet with access to the internet. The courses are not supported to be completed on mobile.
Is this course accredited?
Yes, this course is accredited by CITB Site Safety Plus. CITB launched the eLearning platform for those who may not have easy access to traditional training, whether that's due to time, cost or accessibility.
Where can I complete this course?
You can only attend this course through CITB's online eLearning platform.
eLearning Courses
The CITB HSA eCourse is an ideal course for those who cannot easily attend the classroom. The eHSA is hosted by CITB completely online; when you attend the course, you are taking away the cost and time expense of travelling to an external course.
On completion of your booking, we will send you a voucher that you can use to redeem and access the course on CITB's online portal. Once you have logged in, you can then work your way through the course units. You will also have access to a digital copy of the coursebook. Your licence is available for 12-months; you can complete the course in your own time over this period.
Public Classroom Courses and Remote Learning
To book a classroom or Remote Learning course, visit our CITB Health & Safety Awareness page here.
Further development
On completion of the course, you will receive a certificate. The certificate for this course is valid for five years; you must complete the course again to renew your qualification.
After completing the CITB Health and Safety Awareness and gaining your Green Labourer CSCS card, you will access construction sites. You can then start to look at gaining your skills in a certain trade; completing a Trades NVQ alongside this would generally be the next step. You may also want to look at a site supervision role by completing the SSSTS.
If you are looking to add more qualifications to your CV to make yourself more employable, most sites look for the below minimum requirement.
Is this course CITB Grant claimable?
Yes, companies who are CITB registered can claim £30 for each delegate who successfully pass this course.
For the grant to be claimed, you must include the company name and CITB levy number on the delegates information form, which is completed before or on the first day of the course.
Applying for a Green CSCS Labourer Card
To apply for a CSCS Green Labourer Card, delegates need to have attended and passed this course as well as passing the CITB Health and Safety and Environment touch screen test. These can be done in either order, but we recommend doing the training course first as this will act as a revision for the touch screen test.
The CSCS green labourer card is used as proof that the person has passed the relevant training and shows that they should demonstrate health and safety competence.
For more information on how to obtain your Green CSCS Card, click here.
NEXT AVAILABLE COURSES
Buy This Course
eCITB HSA eLearning

eLearning - 01 Oct 2030

£99 + VAT 3 PLACES LEFT!
Are you interested in other eLearning Courses?
VIEW MORE COURSES