First Aid at Work eLearning
First Aid eLearning Courses – First Aid at Work Training eLearning
Overview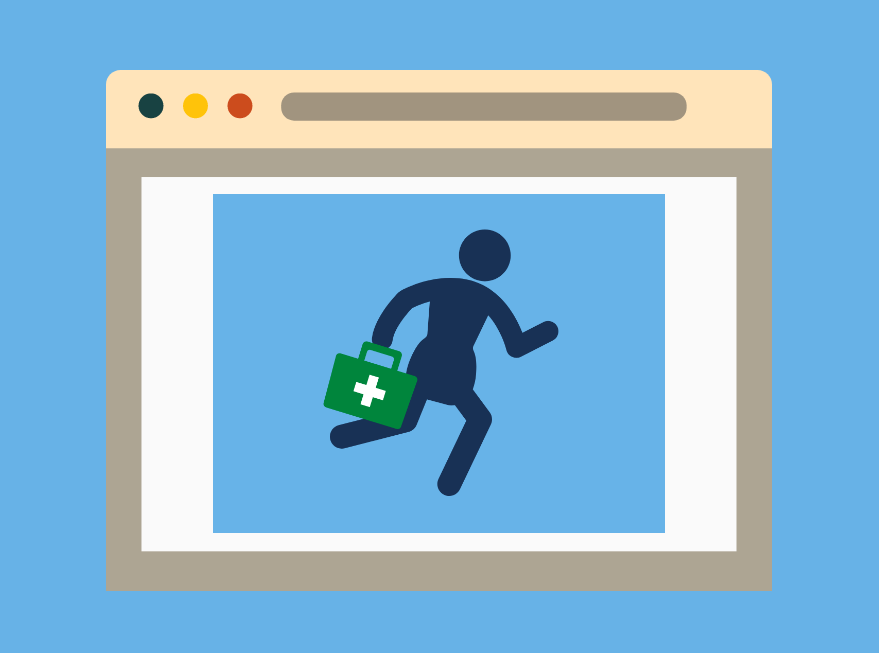 First Aid at Work eLearning is an online course that teaches you how to apply treatment to casualties with an injury or illness until a medical professional arrives. It is imperative for employers to ensure correct arrangements are made in the workplace.  You need to account the size of the workplace and the potential health and safety risks that may arise.  This online course ensures that enough appointed people are available.
Course Length:
Approx. 6 hours
Who is it for:
Anyone who needs to be a qualified appointed person in first aid, particularly in a high-risk work environment.
Accreditation
Highfield accredited
Certificate Expiry
Three years
Course Objectives
On completion of the Highfield eLearning course, the delegate should have further knowledge of first aid in the workplace. They will also be able to deal with incidents in the workplace in accordance with the HSE.
Course Content
The First Aid at Work eLearning course is split into 13 modules. Each module covers different elements that you need to know to pass the course.
The course modules are as followed:
The roles and responsibilities of an appointed first aider.
Incident assessment
How to manage an unresponsive casualty
Assisting a choking casualty and recognising the signs of choking
Treating a casualty who is in shock or bleeding externally
Treating a casualty with minor injuries
The secondary survey
Managing a casualty with bone injuries
Administering first aid to a casualty spinal and head injuries
Administering first aid to a casualty with suspected chest injuries
Managing a casualty with eye injuries or burns
Managing a casualty with sudden anaphylaxis or poisoning
Administering first aid to a casualty with a major illness
On completion of your booking, you will receive an email with your login information, you then have up to 12 months to finish the course before your licence expires. On completion of the course, you will be able to download your certificate.
Further Development
The First Aid at Work eLearning certificate expires after three years from completion.  To keep your certificate valid, you must then attend a First Aid Requalification course. The First Aid Requal is available as a classroom course in the below venues. Basildon, Colchester, Derby, Doncaster, Durham, Hull, Leeds, Liverpool, Manchester, Preston, Portsmouth, Sheffield, Tamworth, Watford and Wigan.
Contact Us Today
If you have any further questions about the course please feel free to contact us or email [email protected]. To view our full catalogue of eLearning courses, take a look here.
First Aid Myths: What Not To Do
Take a look at what is fact and what is merely an old wives tale when it comes to first aid here.