Introduction to Fraud and Fraud Prevention eLearning Course
Introduction to Fraud and Fraud Prevention eLearning course will help you understand fraud, its dangers and its consequences. With the knowledge, you gain you can help to protect yourself and your organisation from fraud by spotting the signs and reporting them.
Highfield accredited.
It is delivered entirely online.
eLearning is a self-paced course format that is highly accessible.
Protect yourself and your business.
Valid for three years.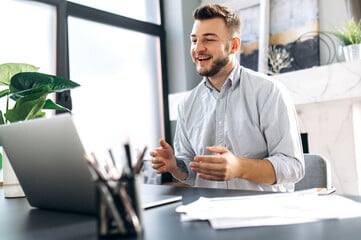 Introduction to Fraud and Fraud Prevention eLearning
You will receive an email once you have booked your course with your login details. You will then have a year to complete the course before the expiry of your license.
This Highfield course is accessible through our eLearning platform. The course consists of a series of interactive slideshow and activities.
The online course includes the below subjects:
What is fraud?
Different types of fraud
Legislation surrounding fraud
The consequences of fraud for organisations, businesses and individuals
How and why fraud occurs: the facts.
Circumstances that increase the likelihood of fraud occurring
Risk management of fraud
How to create a zero-tolerance culture
Anti-fraud policies
Detecting and preventing fraud
Fraud investigation
Assessment
To pass the course, you will have to complete a series of knowledge test questions.
How long is the Fraud Prevention eLearning course?
The course takes typically around 20-40 minutes to complete.
The short duration allows you to quickly and efficiently complete the course without affecting your busy schedule.
Why should I take this course?
Anyone who is potentially at risk of fraud should take this course, as well as their managers and supervisors. You may also benefit from this course if you are looking to research the subject for legislative reasons.
Fraud can be highly costly to a business that experiences it. 70% of all fraud takes place in the private sector and 20% in the public sector. Those statistics highlight the importance of training yourself and your employees to prevent it and combat it.
Introduction to Fraud eLearning entry requirements
There are no formal entry requirements for this course.
To log into the training course.
You must use a computer, laptop, or tablet to access the internet. Do not log in with a mobile phone, and we cannot guarantee that the course will be compatible.
Is this course accredited?
Highfield Qualifications accredit this course.
Highfield is renowned for its highly interactive and easy to follow online courses that will provide you with the knowledge you need.
Where can I complete this course?
This course is only available through our eLearning platform.
eLearning Courses
eLearning courses are highly accessible. As long as you can connect to the internet, you can complete the course anywhere at any time.
To book an eLearning course, you can book directly online or complete the enquiry form available on this page. Your enquiry will be picked up by one of the 3B team, who will be in touch.
Please take a look at all of the eLearning courses we have available here.
Once you have booked, you will receive an email with your login details. You then have 12 months to complete the course before your license expires.
Further Development
Once you have completed the course, you will be able to download your certificate. However, three years after completion, your qualification will expire, and you must renew for it to remain valid. To renew your certification, complete the course again.
We have a range of eLearning courses available that cover various important legislation that you and your employees need to understand. Take a look at the other Legal & Compliance eLearning Courses we have available here.
NEXT AVAILABLE COURSES
Buy This Course
Fraud Prevention eLearning

eLearning - 02 Jan 2030

£15 + VAT
Are you interested in other eLearning Courses?
VIEW MORE COURSES