Introduction to the Bribery Act eLearning Course
Introduction to the Bribery Act 2010 eLearning course will help you understand the legislation by covering its key topics. The course includes why bribery happens, how and how to detect, avoid and report it. The knowledge that you take from the course could help you stop dangerous or criminal activity in your workplace.
Highfield accredited.
It is delivered entirely online.
It's a self-paced course that is highly accessible.
Protect yourself and your business.
Valid for three years.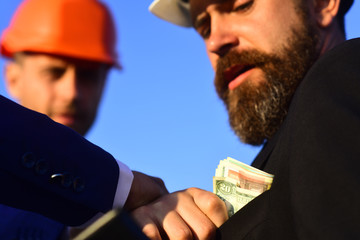 Introduction to the Bribery Act eLearning course contnet
Upon completing your booking, you will receive an email with your login information; you then have up to 12 months to finish the course before your licence expires.
The Highfield eLearning course is split into various interactive activities. Each activity covers different elements that you need to know to pass the course.
The course content is as follows:
How bribery is defined
The different forms of bribery
Indications of bribery taking place
The consequences of bribery
The legal framework, including the Bribery Act 2010
How to act on suspected bribery
Assessment
You are assessed at the end of the course by multiple-choice questions.
How long is the Bribery Act 2010 eLearning course?
The course will take you around 20-40 minutes to complete. The course can be completed quickly and easily so that you can be qualified in no time.
Why should I take this course?
Employees, managers or directors or anyone who could be at risk of bribery should attend this course.
Bribery is one of the most commonly reported economic crimes in the country. It is against the law for your company or its employees to take bribes to gain business. The consequences can be huge if found guilty, including astronomical fines and prison time.
The Bribery Act 2010 is strong legislation in the UK that puts responsibilities on businesses to educate their employees. You need to ensure that you and your team are fully aware and compliant.
Introduction to the Bribery Act 2010 entry requirements
There are no formal prerequisites to this course. 
To access the online course.
You must log in with an internet connection through a computer, laptop or tablet. Mobile phones are not recommended as we cannot guarantee the device you are using will be compatible.
Is this course accredited?
Highfield accredits this course.
Highfield's online courses make heavy subjects interactive,  engaging and easy to digest. They are a globally recognised awarding body that holds weight in various industries.
Where can I complete this course?
This course is only available through our eLearning platform.
eLearning Courses
eLearning courses are highly accessible. As long as you can connect to the internet, you can complete the course anywhere at any time.
To book an eLearning course, you can book directly online or complete the enquiry form available on this page. Your enquiry will be picked up by one of the 3B team, who will be in touch.
Please take a look at all of the eLearning courses we have available here.
Once you have booked, you will receive an email with your login details. You then have 12 months to complete the course before your license expires.
Further Development
On completion of the course, you will be able to download your certificate immediately. The qualification has a lifespan of three years then must be renewed by completing the course again.
We have a range of eLearning courses available that cover various important legislation that you and your employees need to understand. Please take a look at the other Legal & Compliance eLearning Courses we have available here.
NEXT AVAILABLE COURSES
Buy This Course
Introduction to the Bribery Act eLearning

eLearning - 02 Jan 2030

£15 + VAT
Are you interested in other eLearning Courses?
VIEW MORE COURSES