IOSH Managing Safely eLearning
IOSH Managing Safely® eLearning covers modules that will provide you with the knowledge and skills necessary to manage the health and safety of others in the workplace. You will leave the course with the knowledge and confidence to deal with health and safety issues to help make the workplace safer.
IOSH accredited.
Available completely online.
A self-paced format that you can work around your schedule.
Highly recognised exclusive qualification.
Improve your organisation's health & safety culture.
Lifetime qualification.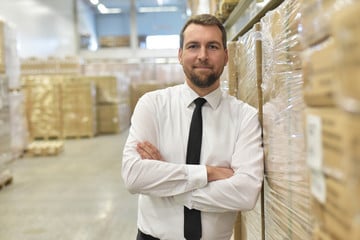 IOSH Managing Safely®: eLearning course content
The IOSH Managing Safely® eLearning course is split up into 7 manageable training modules. Once you have completed your booking, you will receive your IOSH login details; you will then have six months to complete the course until your licence expires.
Each module contains interactive videos, exercises and revision tasks for the learner.
The online course covers the following subjects:
Assessing and controlling risks.
Recognising hazards and preventing them.
Understanding health & safety responsibilities.
Awareness of health and safety legislation, how you can reduce environmental impact, and the moral, legal and business need for proactive health and safety management.
Incident investigation.
How the process works, and how to conduct it properly.
Measuring performance.
Gain confidence and enthusiasm to put into practice when they're back at work.
Assessment.
To pass the course, you must complete an exam containing a selection of multiple-choice questions and written answers.
How long is the IOSH Managing Safely® eLearning course?
The eLearning course will take around 24 hours to complete.
You can complete the course in your own time around your schedule as your progress saves throughout. This format is ideal for those who do not have time to take three consecutive days out of work to attend the classroom/remote version.
Why should I take this course?
By completing this course, you will have the skills to identify, evaluate and control risks in the workplace. In turn, this will help to reduce the costs that come with workplace accidents. You will also be able to protect the safety and welfare of yourself and others in the workplace.
Despite the course name, Managing Safely® is suitable for staff across all sectors at any level.  IOSH is a globally recognised qualification that individuals want in a range of industries who want to develop their health and safety knowledge.
As a business, the IOSH course can help to increase your workplace productivity by helping to reduce accidents and absences. In addition, your workplace's health and safety culture will be improved from the top down when you implement the skills you have learned into your organisation's processes.
IOSH Managing Safely® eLearning entry requirements
There are no formal entry requirements for the IOSH Managing Safely® eLearning course.
However, we advise that anyone who purchases the course has a good knowledge of the English language.
To pass the course, you will need to understand the course content fully.
To access the course.
You are required to log in through a computer, laptop or tablet. In addition, the device must have access to the internet for you to proceed.
Is this course accredited?
Yes, this course is IOSH accredited.
The Institution of Occupational Health & Safety (IOSH) is the world's largest professional health and safety membership scheme. Also, it aims to regulate the profession of health and safety providers by setting standards and connecting members to resources and providing support, guidance, and training.
Where can I complete this course?
This course can be completed in the classroom, via eLearning or by Online / Remote Learning.
eLearning Courses
The eLearning course is ideal for those who don't have time to attend a set course date and prefer to complete the course independently. This delivery format is also a good option for those who find learning difficult in the classroom.
To book, you can add the course directly to your basket for one or more people. Alternatively, you can complete the enquiry form on this page and add any additional questions.
Public Classroom Courses
Classroom-based IOSH Managing Safely® public courses are available to attend in our training venues across the UK. The course is delivered in a classroom by an approved tutor to a group of up to 10 delegates. In addition, due to the range of available dates, customers can easily browse and book training online on our website or over the phone.
For more information, take a look at the IOSH Managing Safely® here.
Remote Learning
you can attend remote Learning IOSH Managing Safely® courses at home or in the workplace. This is because they are delivered online in a virtual classroom through video conferencing software. Remote Learning eliminates the need for delegates to travel to attend the course in a classroom. All that delegates need to do is log in using a camera and microphone device to access the course.
Like the classroom format, the course is delivered by an approved tutor to a group of up to 20 delegates. The course content is the same as the classroom-based course, and delegates will still be able to interact with the tutor and other attendees through their microphone or the chatbox. All course materials are accessible in PDF format, and the exam is completed electronically.
In-house Courses
Whether in the classroom or remote learning, we can also arrange for Managing Safely® to be delivered as an in-house course, especially for your company. In-house training is a popular option for companies who would like to train a group of their staff all at once. This format is ideal for IOSH training because the course can be delivered to any sector and therefore feature industry relevant examples. To inquire, fill in our in-house inquiry form on this page; all of our quotes are provided on a case-by-case basis depending on location, delivery type, and delegation numbers.
Further Development
On completion of the course, you will be awarded an IOSH Managing Safely® certificate. The certificate is a lifetime qualification that does not need to be renewed.
The next step in terms of IOSH courses is the IOSH Leading Safely. The Leading Safely qualification is an excellent way to understand how improved health & safety knowledge can protect a business.
Leaners may also want to increase their knowledge of health & safety by completing the Risk Assessment & Method Statement. Or they can become a Mental Health First Aider by attending the Mental Health First Aid.
NEXT AVAILABLE COURSES
Buy This Course
IOSH Managing Safely® eLearning

eLearning - 01 Mar 2030

£200 + VAT
Are you interested in other eLearning Courses?
VIEW MORE COURSES