IOSH Managing Safely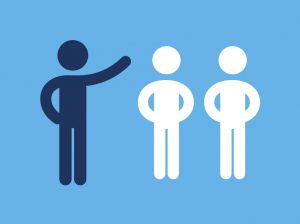 This IOSH Managing Safely course covers eight modules which will provide delegates with the knowledge and skills necessary to manage the health and safety of others.
The Institution of Occupational Health & Safety (IOSH) is the world's largest professional health and safety membership scheme. Also, it aims to regulate the profession of health and safety providers by setting standards, as well as connecting members to resources and providing support, guidance and training.
How long is the IOSH Managing Safely course?
Three day
Who should attend the IOSH Managing Safely course?
Managers and Supervisors at all levels
Is the IOSH Managing Safely course accredited?
IOSH accredited
Course Objectives
By the end of the training course, the delegate will:
have a greater awareness of health and safety legislation
gain confidence and enthusiasm to put into practice when they're back at work
understand the moral, legal and business need for proactive health and safety management
have a greater understanding of how environmental impact can be reduced
To find out how IOSH can benefit you further, visit our blog, here.
What does the IOSH Managing Safely course cover?
The content covered by the training course includes:
Introduction to Managing Safely
How to assess a risk
How to control a risk
An introduction to Health and Safety Law
How to determine a hazard
Making entrances and exits safer
Controlling work traffic
Chemicals and Fire
The dangers of electricity in the workplace
Stress, harassment and bullying
Slips, trips and falls
Working at Heights Awareness
Manual Handling
Investigating accidents
Environmental issues
What is Required to Pass the IOSH Managing Safely Course?
Those attending will partake in a range of classroom discussions, case studies, presentations, quizzes and also practical work. The tutor assesses the delegates by a final exam, containing a selection of multiple choice and written answers.
Further Development
Other IOSH courses available include, IOSH Leading Safely and IOSH Working Safely.