IOSH Working Safely eLearning
This IOSH Working Safely eLearning course aims to inform the delegate on why health & safety is important and is designed to demonstrate how everyone can contribute to a safer workplace. It focuses on raising awareness towards best practice, as opposed to focusing on legislation.
The Institution of Occupational Health & Safety (IOSH) is the world's largest professional health and safety membership scheme. Also, it aims to regulate the profession of health and safety providers by setting standards, as well as connecting members to resources and providing support, guidance and training.
Who should attend the IOSH Working Safely eLearning?
People from any sector at any level
Is the course accredited?
IOSH accredited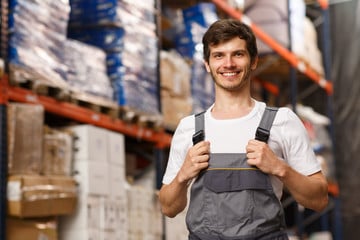 Course Objectives
By the end of the training course, the delegate will:
Have a clearer understanding of identifying and dealing with occupational risks and hazards, able to outwardly improve safety in the workplace
Understand how they can make a difference to their well-being, as well as the well-being of their team, through everyday behaviours
Be more aware of the legislated responsibilities of companies
Have a greater understanding of how to reduce environmental impact
To find out how IOSH can benefit you further, visit our blog, here.
Course Content of the IOSH Working Safely eLearning
IOSH split the Working Safely eLearning course up into 5 manageable training modules. Once you have completed your booking you will receive your IOSH login details, you will then have three months to complete the course until your licence expires.
Each module contains interactive videos, exercises and revision tasks for the learner.
The online course covers the following subjects:
Required learning outcomes – an overview of the module and what should be learnt
Videos and animations to bring the learning to life
Additional support materials
Interactive learning and review exercises
Links to additional supplementary reference materials and legislation