IOSH Working Safely eLearning Course
IOSH Working Safely eLearning aims to inform you why health & safety is important and demonstrate how everyone can contribute to a safer workplace. The course content focuses on raising awareness towards best practice, as opposed to focusing on legislation. The knowledge you gain will help you reduce workplace accidents and contribute to a positive health and safety culture.
Please note that IOSH Working Safely is no longer accepted as a route for the Green CSCS card. You will need to attend the CITB Health and Safety Awareness instead to get your Labourer card.
IOSH accredited.
Available completely online.
A self-paced format that you can work around your schedule.
Highly recognised exclusive qualification.
Improve your occupational safety & health knowledge.
Lifetime qualification.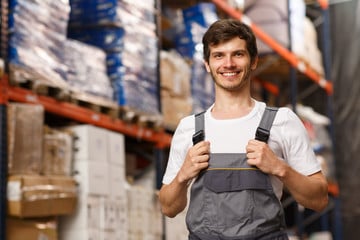 IOSH Working Safely eLearning course content
IOSH split the Working Safely eLearning course up into 5 manageable training modules. Once you have completed your booking, you will receive your IOSH login details; you will then have three months to complete the course until your licence expires.
Each module contains interactive videos, exercises and revision tasks for the learner.
The content covered in the training course includes:
An Introduction to occupational health and safety.
The legislated responsibilities of companies, and your health & safety responsibilities.
Defining and identifying risks and hazards. 
Improving safety in the workplace.
Developing safety performance.
Making a difference to your well-being and the well-being of your team, through everyday behaviours.
Environmental issues.
Understanding of how to reduce environmental impact.
Assessment.
To pass the course, you must complete a final written exam.
How long is the IOSH Working Safely eLearning course?
You can complete the course in just 8 hours.
Unlike the classroom version in which you have to sit the course in one go, you can self-pace your progression on the eLearning course. This is an ideal option for those who need to fit their learning around a busy schedule.
Why should I take this course?
IOSH Working Safely is a great course to provide yourself with a basic understanding of health and safety. In addition, the course content is highly transferable and can be applied in the workplace to various industries and levels of a business.
Occupational accidents can be costly to a business; by giving yourself or your employees this industry-standard training, you are helping to prevent any issues. In addition, it will help to reduce sickness and accidents by improving occupational health & safety and therefore improving productivity.
IOSH Working Safely is also an internationally recognised qualification; the certificate will help you progress in your career and open up potential job opportunities.
As an individual, you will have the skills to identify hazards and risks and improve your overall safety performance. As a result, you and your colleagues will be able to work safely.
The eLearning course is also available at a lower price than the classroom. So not only is the course fee cheaper, but you are removing the costs associated with travelling to classroom training venues.
IOSH Working Safely eLearning entry requirements
There are no formal entry requirements for this course.
Although this isn't a formal prerequisite, we ask that you read and understand the English language well. 
We were hoping you could get the best out of the training that you take with us.
To complete the online course.
You must log in to the course through a device connected to the internet. Therefore, we recommend that you use a computer, laptop or tablet and avoid the use of mobile phones.
Is this course accredited?
IOSH accredit this course; the Institution of Occupational Health & Safety is the world's largest professional health and safety membership scheme. Also, it aims to regulate the profession of health and safety providers by setting standards and connecting members to resources and providing support, guidance, and training.
Where can I complete this course?
This course can be completed in the classroom, via eLearning or by Online / Remote Learning.
eLearning Courses
The eLearning format is an ideal choice for those who require a more flexible way of training. You can complete the learning whenever and wherever you please. It's also a preferable option for those who wouldn't choose classroom learning as their preferred choice.
To book, you can add the course directly to your basket for one or more people. Alternatively, you can complete the enquiry form on this page and add any additional questions.
Public Classroom Courses
Classroom-based IOSH Working Safely courses are available to book nationwide. The course is delivered by an IOSH approved tutor in a traditional classroom setting to a group of delegates.
Our public course dates give our customers a range of options for training date and location. Each course date can be booked online or over the phone by individuals or employees booking on their behalf. Please view all of our upcoming course dates here.
In-house Courses
IOSH Working Safely is an ideal course to be delivered in-house specifically to one company. The course content is very flexible as it is designed for a general audience. This means that it can be easily tailored to the delegates by the tutor. In addition, because the course is only one day long, it is a great way to get your employees health & safety trained quickly. The course can be delivered at a venue of your choosing, in a 3B classroom or online via Remote Learning. In-house courses are priced individually on a case-by-case basis. Therefore, the quote we provide will vary depending on location, delegate numbers and delivery format. For a quote, complete the form on this page, and one of the team will be in touch.
Further Development
On completion of the course, you will be awarded an IOSH Working Safely certificate. The certificate is a lifetime qualification that does not need to be renewed.
Courses that can improve your occupational health & safety knowledge include:
Fire Warden: become an appointed fire warden for your organisation. Know how to reduce fire hazards in the workplace and evacuate the workplace safely in an emergency.
Emergency First Aid: become a qualified first aider to help meet the requirements for your organisation. You will also pick up the relevant first aid skills to administer first aid in a low-risk environment.
Manual Handling: in a workplace where you regularly lift and move objects, you need to know how to do this properly and safely. This course will give you all the tools to do that and understand when to look for alternatives to manual handling.
Other IOSH courses available include IOSH Leading Safely and IOSH Managing Safely.
NEXT AVAILABLE COURSES
Buy This Course
Sorry, there are no courses available at the present time.
Are you interested in other eLearning Courses?
VIEW MORE COURSES