NVQ Level 6 Diploma in Occupational Health and Safety
NVQ Level 6  Diploma in Occupational Health and Safety qualification is for learners responsible for working conditions in their workplace.
You can use the NVQ health and safety qualification as proof of your competency in your job role. The qualification will allow you to prove and develop your knowledge of developing day-to-day health and safety procedures and implementing them effectively.
Upon completing this health and safety NVQ, you will know that you are doing this to the industry standard and have renewed career progression opportunities.
Nationally recognised accredited NVQ
Gain the Black Manager CSCS Card
High-level qualification
A flexible qualification that can be complete around your schedule
Work to industry standards
You can complete it mostly online
Progress as a health and safety practitioner
Accepted when applying for Graduate Membership of IOSH
Lifetime qualification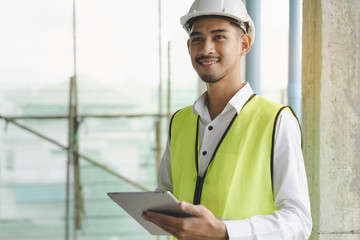 Level 6 NVQ in Health and Safety content
When you enrol.
We will introduce you to your assessor.
The assessor will induct you remotely.
They will plan with you how you will retrieve your evidence. In addition, they will regularly review your progress throughout the NVQ and support you in keeping on track to completion.
We will assess you through various methods.
Such as evidence generated from the workplace, professional discussions, witness testimonials, observations and written questions. In addition, assessors carry out assessment calls via Skype throughout the process. The qualification structure includes the following mandatory units:
Promoting a positive health and safety culture
Implementing and developing effective communication systems for health and safety information
Identifying, assessing and controlling health and safety risks
Implementing and developing reactive monitoring systems for health and safety
Developing and implementing health and safety review systems
Implementing and developing the health and safety policy
Maintaining and developing individual and organisational competence in health and safety matters
Developing and implementing proactive monitoring systems for health and safety
Implementing and developing health and safety emergency response systems and procedures
Maintaining knowledge of improvements to influence health and safety procedure
To pass the NVQ, you are required to complete each of the units by providing the relevant evidence. Once you have completed all of the units, the assessor will review the portfolio and provide feedback. After you have responded to the input, the assessor will send the portfolio to an IQA, who will decide if the NVQ is complete.
How much does the NVQ Level 6 in Occupational Health and Safety qualification cost?
The cost of this qualification is £1900 +VAT.
We offer two options for Level 6 / 7 NVQs payment plans
– 50% payment upon registering and 50% payment upon completion
– Four equal payments: one upon booking, then week four, week eight and week 12.
Payment plans are not available when booking online; please contact a member of the team.
How long is a Level 6 in Occupational Health & Safety NVQ?
The time it takes to complete the NVQ is dependant on how quickly you can gather the relevant evidence. However, the qualification doesn't have a set time limit and can be completed at your own pace.
Why should I take this NVQ?
If you are involved in developing and implementing day-to-day health and safety procedures within your organisation, you should complete this course.
By completing this qualification, you are showing that you know to conduct your work competently. The NVQ will lead to internal recognition from colleagues, but it will also lead to career progression opportunities externally.
You will gain a thorough understanding of workplace health and safety management and will be able to make your workplace safer by applying that knowledge. Not only will you help to reduce physical harm, but you will also assist in reducing costly absences and investigations in accidents.
Entry Requirements
The qualification will assess your competence in your current job role. Therefore, you must be 19 or over and work in a health & safety-related role to enrol.
The assessor will also require you to complete a skills-based questionnaire, as well as providing a copy of their CV.
Please note: we advise that you have an expert witness within your organisation (e.g. line manager) to provide witness testaments throughout the process.
Where can I complete this NVQ?
Our Health & Safety NVQs are available to complete nationwide. The NVQ can be booked directly online via our website or over the phone. The course is easily accessible through our booking system, making it easy for individuals and companies to book.
This NVQ can be evaluated remotely by our assessors. As long as we do not need to do any on-site assessments, your location doesn't matter. Instead, you can complete your assessments over a video or phone call.
Is this NVQ accredited?
ProQual AB accredits this course.
ProQual is an Ofqual approved awarding body that develops and award qualifications. They are nationally known for delivering a high-quality course for training providers in a range of sectors.
Further Development
On completion of the NVQ, we will issue a qualification certificate. This certificate does not expire, and you do not need to renew it.
IOSH now accept the ProQual Level 6 NVQ when you apply for Graduate Membership of IOSH. Please note that IOSH will accept learners from all warding bodies enrolled on the old Level 5 Diploma in Occupational Health and Safety Practice up to the cut-off certification date of 31st August 2019.
Payment Plan
We offer interest-free payment plans on all NVQs.
Options include:
50/50: 50% payable upon booking, 50% payable upon completion.
4 equal payments, over the first 4 months.
Please speak to the NVQ Team when enquiring/booking to arrange this.