NEBOSH General Certificate
IOSH & NEBOSH Accredited Courses – General Certificate
National Examination Board in Occupational Health & Safety (NEBOSH)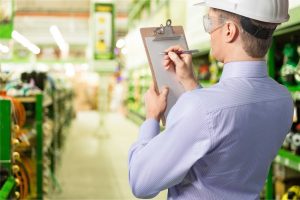 The NEBOSH National Certificate is the must-have qualification for safety and health practitioners. Its practical approach promotes the application of the knowledge acquired on the course to problem-solving within the workplace.
The courses are conducted quarterly and can be taken in many languages, tailored to suit your personal industry requirements. The qualification is specifically referred to as a key competence in the Construction (Design and Management) Regulations 2015.
Course length:
11 days classroom study, plus personal study hours
Week 1: NGC1 (5 days)
2: NGC2 (5 days)
3: NGC1 & NGC2 Exams (1 day)
Who is it for:
Managers, supervisors and staff from all types of organisations who need a broad understanding of health and safety.
Course Content
The content covered by the NEBOSH General Certificate includes:
NGC1 – Management of Health & Safety
1 – Foundations in Health & Safety
2 – Health & Safety Management Systems 1 – Plan
3 – Health & Safety Management Systems 2 – Do
4 – Health & Safety Management Systems 3 – Check
5 – Health & Safety Management Systems 4 – Act
NGC2 – Controlling Workplace Hazards
1 – Workplace Hazards and Risk Controls
2 – Transport Hazards and Risk Controls
3 – Musculoskeletal Hazards and Risk Controls
4 – Work Equipment Hazards and Risk Controls
5 – Electrical Safety
6 – Fire Safety
7 – Chemical and Biological Health Hazards and Risk Controls
8 – Physical and Psychological Health Hazards and Risk Controls
NGC3 – Practical Exam
Within 10 days of completing the NGC2 exam, you must have handed in your completed practical exam.
Exams
NGC1 – Morning exam: 2 hours.
NGC2 – Afternoon exam: 2 hours.
Further Development
Further NEBOSH courses available include, NEBOSH Construction Certificate and the NEBOSH Diploma.
Course Locations
There are a number of locations where delegates can complete the NEBOSH General Certificate course:
Derby, Durham, Hull, Leeds, Liverpool, Manchester, Sheffield, Watford and Wigan.
Price Breakdown
NEBOSH General Certificate Unit Prices
It is possible to book each unit or exam separately if you would like to do this please contact us. Prices are as follows:
NGC1 (5 days) & NGC1 Exam: £575+VAT
NGC2 (5 days) & NGC2 Exam: £575+VAT
NGC1 Exam: £79+VAT
NGC2 Exam: £79+VAT
NGC3 Practical Exam: £59+VAT
NGC1, NGC2 & NGC3 Practical exams: £149+VAT
Additional Options
Exam Revision Day: £99+VAT
NEBOSH Combined – for those who want to achieve both the NEBOSH General and Construction Certificates: £1895+VAT
Contact Us Today
If you have any further questions or would like to speak to one of the 3B Training specialists, don't hesitate to get in touch or email us via training@3btraining.com. You can of course book a place on the NEBOSH General Certificate course here or, if you are considering any further training, you can book a course here.
NEBOSH Revision Tips
Need some help with exam revision? Take a look at some helpful hints and tips on how to revise effectively here.