NVQ Level 6 in Construction Contracting Operations Management
NVQs – NVQ Level 6 in Construction Contracting Operations Management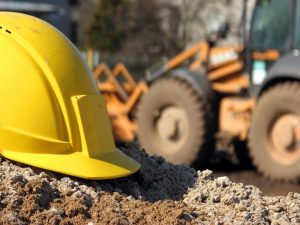 The NVQ Level 6 in Construction Contracting Operations Management is designed for experienced managers who work in the construction industry. This doesn't necessarily mean they have to be working on site. To complete the qualification the learner will need to show that they are capable in their job role and that they are also working to a standard that is acceptable to the construction sector.
Course price:
£1,700 + VAT
Course length:
Approx. 9 – 18 months
Who is it for:
Construction Managers who also have site management experience who intend to gain the Black CSCS Card or Manager Card
Course Content
NVQ Level 6 Construction Contracting Operations Management
The learner will be assessed on site through a range of methods, such as written questions, observations, witness testimonials, evidence generated from the workplace and professional discussion.
The learner can choose to go down one of four different pathways, each pathway requires you to complete a different selection of the 18 mandatory and optional units available. The available pathways are as followed:
Estimating (Pathway 1)
Buying (Pathway 2)
Planning (Pathway 3)
Quantity Surveying (Pathway 4)
General (Pathway 4)
If you would like more information on the content of the qualification or you would like to know which unit applies to which pathway contact us here.
Entry Requirements
Learners must be 19 or above and must also be working in a managerial role overseeing contracting operations in construction. Prior to enrolment, the learner must pass an initial discussion and questionnaire to determine their suitability.
Contact Us Today
Rob Boardman is our NVQ & Training Advisor. If you would like to apply for an NVQ Rob is your go-to contact. You can email Rob on [email protected] or you can visit our contact us page. If you do wish to enrol on to an NVQ; Rob will shortly be in touch to arrange a sign-up meeting. In the meeting, he will explain what is needed for you to complete your NVQ and he will also assign you to an assessor. You can contact you assessor at any time if you need any assistance or advice.
Project Management Job Roles in The Construction Industry
Take a look at the management opportunities available in the construction industry and the potential salary you could earn from them here.