NVQ Level 6 Construction Contracting Operations Management
NVQ Level 6 in Construction Contracting Operations Management is a competence-based qualification for experienced managers who work in the construction industry. The NVQ is used to show that you are competent and knowledgeable in your current role. It will allow you to develop and prove your skills in the technical aspect of construction operations. You will finish the NVQ with more development and progression opportunities for your career.
Nationally recognised accredited qualification
Gain your Black Manager CSCS Card
A flexible course that you can complete in your own time
Work to the industry standard
Help you to gain employment
CITB Skills and Training Fund and Grant Claimable
Lifetime qualification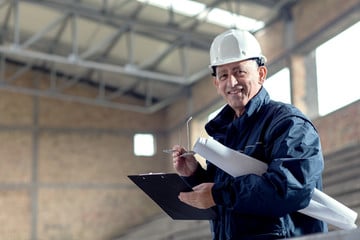 NVQ Level 6 in Construction Contracting Operations Management content
Once you have enrolled.
You will be assigned an assessor. The assessor will work with you to develop a portfolio throughout the qualification.
The assessor will arrange either an on-site or remote induction, in which they will put together a plan of how you can collect all the evidence needed to complete the NVQ. They will also schedule regular review meetings to ensure that you are keeping on track.
You will be assessed on-site through various methods.
Such as written questions, observations, witness testimonials, evidence generated from the workplace and professional discussion.
You will need to provide evidence of:
Maintain health, safety and welfare systems in the construction
Manage the performance of teams and individuals
Chair meetings and take decisions
Enhance working relationships
You will also have a choice of pathways in which you can choose to go down. Each pathway has its own mandatory and optional units that you need to complete.
For more information on the content of the qualification, please contact us here.
To pass the NVQ, you must show that you are competent in your job role by providing the required evidence for each unit. The assessor will then review their evidence and provide any feedback. Once you have addressed the feedback, the portfolio will then go to the IQA. The IQA will decide whether the qualification is complete or if any additional evidence is needed.
How much does the NVQ Level 6 in Construction Contracting Operations Management cost?
The cost of this course is £1700 +VAT.
How long is a Construction Contracting Operations Management NVQ?
The qualification duration relies on how quickly you can provide the evidence for each of your units and complete the NVQ.
The NVQ has no set time limit and can be completed at a pace that suits you. The learners who finish the qualification quicker tend to have evidence prepared already and sign off units quickly.
Working in a management role can be very busy, and managing a qualification alongside that can be hard. If this is the case, you can arrange your call, evidence gathering and assessments around your workload. The NVQ format is very flexible.
Why should I take this?
Construction Managers who specialise in general construction contracting operations management, who intend to gain the Black CSCS Card or Manager Card, should enrol on this NVQ. The Manager Card is used to show that you have a high level of skill and competency as a construction manager.
The Black Card and Level 6 NVQ are nationally recognised qualification. They are expected in those who manage construction works and are something employers look for when recruiting.
The qualification will also hold a lot of weight internally; the NVQ will show to the team that you are managing, know the role and are highly capable.
NVQ Level 6 Construction Contracting Operations Management entry requirements
To enrol onto the NVQ, you must be 19 or above and be working in a construction managerial role. You cannot complete the NVQ if you are not conducting a role in construction contracting operations management or similar.
Before enrolling our learners, we like to check that you are suitable for the qualification. If you aren't deemed suitable for the NVQ, we will advise you on possible alternatives that you can complete instead.
Where can I complete this NVQ?
Learners across the country can complete our National Vocational Qualifications (NVQs). NVQs are available to book directly online via our website or over the phone with one of our advisors.
The benefit of an NVQ is that it can be completed mostly by you, in your own workplace. This level of NVQ also requires minimal face-to-face interaction with your assessor. You can communicate with them remotely, via a video call, phone call or email, to complete most of your units. You will complete any remaining units at your workplace, face-to-face.
Is this course accredited?
This course can be ProQual or GQA accredited.
Both awarding bodies offer vocational courses for individuals in the construction sector. Each NVQ is developed in line with the industry's requirements and is continually updated to remain relevant and useful.
Further development
Upon completion of the NVQ, you will receive an NVQ certificate. You will also be able to apply for the Black CSCS Card or Manager Card. This card will show you have the relevant knowledge to be conducting your role.
A qualification that goes alongside the Level 6 would be the SMSTS course. This course covers the health & safety responsibilities of a site manager so that you can work safely and legally.
The next step for a Site Manager would be to become a Senior Site Manager. A recommended qualification would be NVQ Level 7 in Construction Senior Management.
The NEBOSH Construction Certificate would be the right direction to go for a career in health & safety.
Is this NVQ CITB Grant claimable?
Yes, Both CITB Skills and Training Fund & Grants can be claimed by CITB registered companies for all NVQs (with the exception of Occupational Health & Safety).
Learn more about how much you can claim. You will need to make a manual claim retrospectively. Find out how to do this here.
The CITB Skills and Training Fund is a pot of funding that micro, small  and medium sized construction companies can use to improve the skills of the construction industry.
You can apply if:
you are a CITB-registered employer
you have 1-250 directly employed staff on the payroll
any previous project paid for by the Skills and Training fund has been signed off as complete.
Find out more about the CITB Skills and Training Fund here.
Payment Plan
We offer interest-free payment plans on all NVQs.
Options include:
50/50: 50% payable upon booking, 50% payable upon completion.
4 equal payments, over the first 4 months.
Please speak to the NVQ Team when enquiring/booking to arrange this.