NVQ Level 2 in Wood Occupations – Site Carpentry
NVQs – NVQ Level 2 in Wood Occupations
Site Carpentry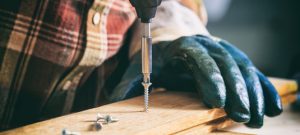 The NVQ Level 2 qualification in Site Carpentry is formulated for those who work in wood occupations role in the construction sector. This NVQ allows the learner to show that they can work at a level that is acceptable for the construction industry by demonstrating their competence through their work.
Course price:
£950 + VAT
Course length:
Approx. 9 – 18 months
Who is it for:
Carpenters or operatives in a similar role who are looking to obtain the Blue CSCS Card or Skilled Worker Card
Course Content
NVQ Level 2 in Wood Occupations – Site Carpentry
The course is assessed through a range of methods provided by the learner, including; written questions, evidence generated from the workplace, observations, professional discussions and witness testimonials. The Site Carpentry pathway of the Wood Occupations qualification covers the below mandatory units:
Conforming to Productive Working Practices in the Workplace
Storing, Moving and Handling Resources in the Workplace
Conforming to General Safety, Health and Welfare
The learner must also gain enough credits from the below optional units to complete the course:
Installing First Fixing Components in the Workplace
Erecting Structural Carcassing Components in the Workplace
Using and Setting Up Shaping and Transportable Cutting Machines in the Workplace
Installing Second Fixing Components in the Workplace
Maintaining Non-structural Carpentry Work in the Workplace
Entry Requirements
The learner requires to be currently in full employment to complete the qualification, they must also be aged 16 or above and have no potential barriers that may affect them completing the course. The learner will also be required to complete an informal discussion and questionnaire to fathom whether they are suitable to be enrolled onto the course.
Contact Us Today
Once you have enrolled Rob Boardman, our Training & NVQ Advisor will contact you to arrange a meeting so that you can be signed up. In the meeting, you will be told how to complete the qualification and who your assessor will be. Your assessor will be your first point of contact to consult for advice throughout the process.
If you have any questions about applying for an NVQ email Rob on, rob.boardman@3btraining.com or please get in touch via our website.
What can I learn from Abrasive Wheels Training?
Do you use cutting and grinding tools in your occupation? If so, you may be interested in knowing the benefits of Abrasive Wheels training. Read more here.