NVQ Level 2 in Controlling Lifting Operations – Slinger Signaller
The Slinger Signaller Level 2 NVQ is a competency-based qualification.  The NVQ is used to show that the learner is working the correct level in their role.
How long does it take to complete the NVQ?
The NVQ duration is based on the learner's ability to gather the relevant evidence to complete the qualification.
Who should enrol on to the NVQ?
Slinger Signaller operatives who intend to gain the Blue CPCS Card or Blue Competent Operator Card
Is the course accredited?
Yes, this course is accredited by Pearson Edexcel.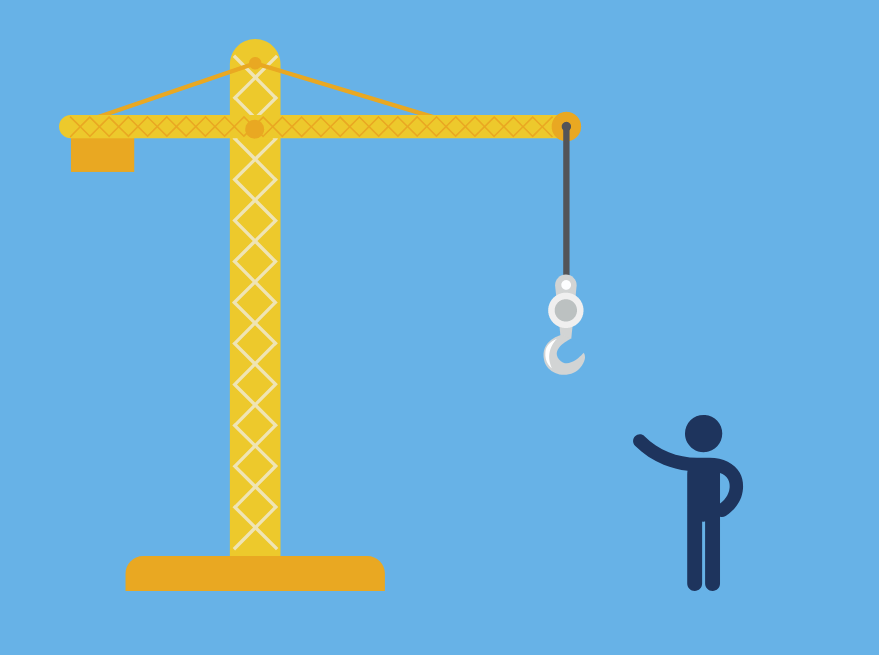 Delivery Options
This NVQ can be completed by individuals across the country. The course can be booked directly by the learner or by their employer booking for them. NVQs can be booked directly online or over the phone by one of our team.
After the learner has been enrolled, they will be assigned an assessor. The assessor will arrange an induction meeting with them and go through how they can build out their portfolio of evidence. The induction can be conducted remotely or on-site.
To ensure that the learner is on track, the assessor will follow up with regular review meetings.
Entry Requirements
The qualification will assess a learner's competence in their current job role. Therefore, the learner must be 16 or above and be working as a Slinger Signaller.
If the learner is unsure about their suitability to the NVQ, we will review their application and find an alternative if necessary.
Course Content
What does the NVQ Level 2 in Slinger Signaller course cover?
The course content includes:
Conforming to General Health, Safety and Welfare
Conforming to Productive Working Practices
Attaching and Preparing Suspended Loads for Movement
Using Lifting Accessories
Guiding, Positioning and Placing Suspended Loads
The assessor will review the learner on-site through a range of methods, such as written questions, evidence generated from the workplace, observations, professional discussion and witness testimonials.
If you need any more information on the qualification content, please get in touch.
Course Objectives
On completion of the qualification, the learner will be able to show that they are knowledgable and competent in their field.
What is Required to Pass the NVQ Level 2 in Controlling Lifting Operations?
The learner is required to collect all the relevant evidence for each unit to pass the NVQ. Once they have provided said evidence, the assessor will review the portfolio and provide any feedback. Once the learner has responded to any feedback, the portfolio will then go to the IQA. The IQA will have the final decision on if the qualification is complete or if further evidence is needed.
Is this course CITB Grant claimable?
Yes, this course is CITB Grant claimable. CITB registered companies can claim £600 per learner but must make a manual claim themselves retrospectively. Find out how to claim here.