NVQ Level 2 in Plant Operations (Construction)
NVQs – NVQ Level 2 in Plant Operations (Construction)
Overview of the NVQ Level 2 in Plant Operations (Construction) Course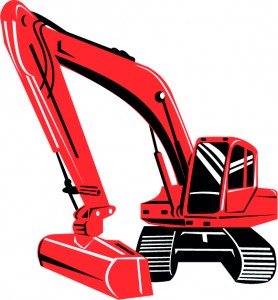 The NVQ Level 2 qualification is tailored for those who work in the construction industry. The qualification is intended to assess a learner's competence of their profession. They will demonstrate their skills and knowledge in the workplace to a level which is appropriate for the construction sector.
Course length:
Conducted on site
Who is it for:
Anybody looking to demonstrate competency in operating plant machinery; an NVQ in Plant Operations, in a singular element of plant, is relevant to those who hold a Red CPCS Trained Operator Card and are working towards a Blue Operator Card
Course Objectives
By the end of the NVQ Level 2 in Plant Operations (Construction), the delegate will:
be able to demonstrate their capability in plant operations at a standard required by the construction sector
have a greater knowledge of Workplace Standards
be able to apply these Workplace Standards to their own role
Course Content
The content covered by the NVQ Level 2 in Plant Operations (Construction) course includes:
Working to General, Health, Safety and Welfare in the Workplace Standards
Working to Productive Working Practices in the Workplace Standards
Operating and preparing plant machinery in the workplace in your chosen specialised plant item
NVQ Level 2 in Plant Operations (Construction) Pathways within this qualification; Cranes and Specialist Lifting – Slinger signaller; Fork-Lift Trucks – Telehandler; Extracting – Excavator; Transporting Loads – Dumper; Work Platforms – Scissor and Boom
What is Required to Pass the NVQ Level 2 in Plant Operations (Construction)
The learner will be assessed on site through a range of assessments, such as professional discussion, witness testimonials, observations, written questions and evidence generated from the workplace.
Entry Requirements
Learners must be 16 or above and show that they are capable of reaching the prescribed standards. As long as the learner has no barriers which will restrain his/her progression they are welcome to partake.
Further Development
Following this course, there are further NVQs which can be taken, such as the NVQ Level 4 in Construction Site Supervision and the NVQ Level 6 Diploma in Construction Site Management.
There is a range of roles the learner can take across the construction industry following this Level 2 NVQ course. Delegates can even move into other sectors in which they can apply their knowledge, including management and team leading.
Contact Us Today
To discuss your requirements, and for further information related to our NVQ courses, contact our NVQ & Training Coordinator, Sarah Hyland, via email – at sarah.hyland@3btraining.com – or via telephone on 07773204440.
At 3B Training, we also offer a range of other courses, which you can book here. Alternatively, if you have any further questions, or would like to speak to another 3B Training specialists, don't hesitate to get in touch or email us via training@3btraining.com.