NVQ Level 3 in Plastering (Construction) – Solid
NVQs – NVQ Level 3 in Plastering (Construction)
Solid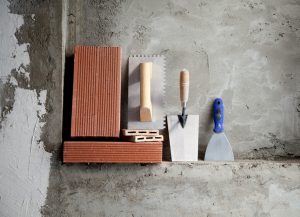 The NVQ Level 3 in Plastering qualification is composed for learners who work in plastering in construction. The intention of the qualification is to assess the learner's ability to carry out work in their job role. The qualification will show proven evidence of the learner's skills and knowledge in the workplace to a standard which is acceptable for the construction industry. The worker is assessed on their competency in a working environment so therefore you will need to be employed in a suitable position to complete the qualification.
Course price:
£1,000 + VAT
Course length:
Approx. 9 – 18 months
Who is it for:
Plasterers who work in the construction sector who are looking to obtain a Gold CSCS Card or Advanced Craft Card
Course Content
NVQ Level 3 in Plastering
The learner is assessed through a range of methods, such as observations, evidence generated from the workplace, witness testimonials, professional discussions and written questions on site. The required course structure features the following mandatory units:
Conforming to General Health, Safety and Welfare in the Workplace
Maintaining and Developing Good Occupational Working Relationships in the Workplace
Confirming the Occupational Method of Work in the Workplace
Confirming Work Activities and Resources for an Occupational Work Area in the Workplace
In order to go down the Solid pathway; learners must complete the below mandatory units:
Producing Complex External Rendering Finishes in the Workplace
Producing Complex Internal Solid Plastering Finishes in the Workplace
The learner also has a choice of the below optional units in order to gain the minimum credit value of the qualification.
Installing Mechanically Fixed Plasterboard in the Workplace
Running In situ Mouldings in the Workplace
Installing Direct Bond Dry Linings in the Workplace
Learners also have a choice of the additional units, if they have the facilities to complete them to the correct standard.
Producing Granolithic Paving Work in the Workplace
Producing Specialised Plasterer's Surfaces in the Workplace
Entry Requirements
The learners must be 16 or over and be working in a job role in which they can complete the qualification. They must also have an informal pre-enrolment questionnaire to determine whether they can be authorised to attend the course.
Contact Us Today
Rob Boardman is our NVQ contact; if you would like to apply for an NVQ or need further information please do not hesitate to contact him or email rob.boardman@3btraining.com. On application of your NVQ, Rob will contact you beforehand to arrange a meeting in which he will sign you up. He will also go through all you need to know on how to complete the qualification. You will also be assigned with an assessor who you can consult for advice throughout the qualification.
What are the Benefits of a Construction Related NVQ?
Want to know the benefits of potentially pursuing a construction NVQ but would like to know how it will benefit your career? Find out the importance of an NVQ qualification here.