NVQ Level 6 in Construction Site Management – Building & CE
NVQs – NVQ Level 6  Diploma in Construction Site Management
Building and Civil Engineering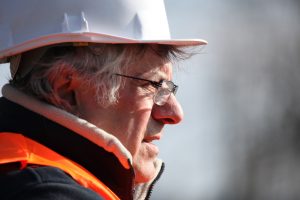 The NVQ Level 6 qualification is designed for those who work in the construction sector; the course is intended to assess a learner's ability to demonstrate competence in their job role to a level which is acceptable for the construction industry and built environment.
Course price:
£1,700 + VAT
Course length:
Approx. 9 – 18 months
Who is it for:
Construction Site Managers who intend to gain the Black CSCS Card or Manager Card
Course Content
NVQ Level 6 Construction Site Management
The learner will be assessed on site through a range of methods, such as observations, written questions, evidence generated from the workplace, professional discussion and witness testimonials. The compulsory course structure includes the below mandatory units:
Developing and Maintaining Good Occupational Working Relationships in the Workplace
Allocating Work and Checking People's Performance in the Workplace
Establishing, Implementing and Maintaining Systems for Managing Health, Safety and Welfare in the Workplace
Evaluating and Selecting Work Methods to Meet Project or Operational Requirements in the Workplace
Monitoring Construction Related Project Activities in the Workplace
Controlling Project Progress Against Agreed Quality Standards in the Workplace
Controlling Project Progress Against Agreed Programmes in the Workplace
Managing Personal Development in a Construction-Related Workplace
In order to progress down the Building and Civil Engineering pathway; the learner will need to complete the below mandatory units:
Identifying and Enabling Learning Opportunities for Given Work Teams in the Workplace
Contributing to the Identification of Work Teams in the Workplace
Establishing, Controlling and Monitoring Environmental Factors and Sustainability in the Workplace
Planning The Preparation of the Site for the Project or Operation in the Workplace
Ensuring that Work Activities and Resources Meet Project Work Requirements in the Workplace
Identifying, Allocating and Planning the Deployment and Use of Plant, Equipment or Machinery in the Workplace
Organising, Controlling and Monitoring Supplies of Materials in the Workplace
Establishing and Monitoring Communication Systems and Organisational Procedures in the Workplace
Establishing Project Dimensional Control Criteria in the Workplace
Controlling Project Quantities and Costs in the Workplace
Evaluating Feedback Information and Recommending Improvements in the Workplace
Entry Requirements
Learners must be 16 or above and be working as a Site Manager. Before gaining authorisation of enrolment onto the course the learner must complete an informal discussion and a questionnaire.
Further Development
Further qualifications include the Level 7 NVQ in Construction Senior Management.
Contact Us Today
Our Training & NVQ Coordinator, Rob Boardman is our NVQ contact. Please do not hesitate to contact us if you would like to apply for an NVQ. You can also email rob.boardman@3btraining.com if you have any further questions. Once you have applied for an NVQ; Rob will then get in touch with you to arrange a sign-up meeting. In the meeting, he will assign you with an assessor who will help you throughout the process. He will also explain how the process works and what you need to do to complete your NVQ.