NVQ Level 6 Diploma in Construction Site Management
NVQs -NVQ Level 6  Diploma in Construction Site Management
Overview of the NVQ Level 6 Diploma in Construction Site Management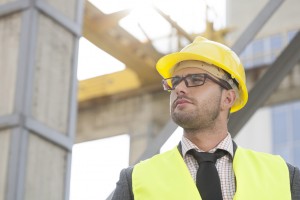 This qualification is intended to assess a learner's capability as a Site Manager, with the delegate indicating their knowledge and ability in the workplace is to a standard which is acceptable for the construction industry and built environment.
Course length:
One day
Who is it for:
Construction Site Managers who intend to gain a formal management qualification
Course Objectives
By the end of the NVQ Level 6 Diploma in Construction Site Management, the delegate will:
have a greater understanding of their role and responsibilities as Site Manager
understand how to conduct these responsibilities confidently and competently
Course Content
The content covered by the NVQ Level 6 Diploma in Construction Site Management course includes:
An introduction into health and safety
Management and leadership
Customer care and communication
Sustainability and the environment
Logistics, planning and programming
Managing resources
Formal assessment on-site
Final formal assessment on-site
What is Required to Pass the NVQ Level 6 Diploma in Construction Site Management
Delegates will be tested through a range of assessments. These will include professional discussions, witness testimonials, observations, written questions and general evidence that is compiled from the onsite visit.
Entry Requirements
Learners must be 16 or above and be working as a Site Manager. Before gaining authorisation of enrolment onto the course, the learner must complete an informal discussion and a questionnaire.
Further Development
Once the delegate has undertaken this course, there is a range of roles that they can consider across the construction industry and built environment. The acquired skills can also be transferred to other industries.
We also offer other NVQ courses, such as the Level 2 NVQ in Plant Operations (Construction) and the Level 4 NVQ in Construction Site Supervision.
Contact Us Today
To discuss your requirements, and for further information related to our NVQ courses, contact our NVQ & Training Coordinator, Sarah Hyland, via email – at sarah.hyland@3btraining.com – or via telephone on 07773204440.
At 3B Training, we also offer a range of other courses, which you can book here. Alternatively, if you have any further questions, or would like to speak to another 3B Training specialists, don't hesitate to get in touch or email us via training@3btraining.com.