NVQ Level 7 in Construction Senior Management
NVQ Level 7 in Construction Senior Management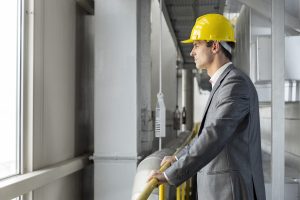 The NVQ Level 7 qualification is appropriate for those who work in the construction industry; the course is used as evidence of the learner's competency.
Course price:
£1,900 + VAT
Course length:
Approx. 9 – 18 months
Who is it for:
Construction Site Supervisors and Construction Site Managers who are looking to obtain the Black CSCS Manager Card.
Course Content
NVQ Level 7 in Construction Senior Management
The learner will be evaluated on site by a range of methods, such as observations, evidence generated from the workplace, professional discussion, witness testimonials and written questions. The obligatory course structure features the below mandatory units:
Participate and lead in meetings in construction management
Develop yourself and others in construction management
Manage teams in construction
Provide ethical judgement, advice and service in construction management
The learner must also select from the optional units to gain the maximum credits to pass. You can select units from two of the three groups below.
B1 – Project development
Evaluate sustainable resources and requirements in construction management
Manage design development and processes in construction
Evaluate and assess the environmental impact of developments in construction management
Evaluate sustainable resources and requirements in construction management
B2 – Procurement contracts and budgets
Ensure that contracts are concluded, prepared and negotiated and in construction management
Implement strategic sourcing partnerships in construction management
Establish project procurement arrangements in construction management
Manage procurement processes in construction management
Control project and organisational income and expenditure in construction management
Submit and prepare estimates, bids and tenders in construction management
B3 – Project Control
Manage project feedback and evaluation in construction
Manage project opportunities and risks in construction
Control project outcomes in construction
Manage project processes in construction
Manage project completion in construction
Progress and evaluate the resolution of disputes in construction management
Entry Requirements
You must be aged 18 or higher to be signed up for an NVQ and show that you have the capability to complete the course. This is decided by an informal discussion before enrollment.
Contact Us Today
Our NVQ & Training Advisor is Rob Boardman. You can email him on rob.boardman@3btraining.com or contact us if you would like to apply for an NVQ or have any other questions. If you do decide to apply, Rob will then contact you to arrange a sign-up meeting. In the meeting, he will go over the steps you need to take to complete the process.
5 Common Construction Site Injuries
The construction industry has the most occupational deaths compared to any other industry in the UK. This shows how important health & safety is for everyone in the industry. Take a look at some of the biggest factors of injuries and deaths in construction here.