NVQ Level 7 Construction Site Management
The NVQ Level 7 in Construction Senior Management is a competence-based qualification for those who work in the construction industry. The qualification is used to show that you are knowledgable and qualified in your role.
Nationally recognised accredited qualification.
Gain your Black CSCS Manager Card.
High-level qualification.
Flexible qualification, that can be completed in your own time.
Work to industry standards.
Help you to gain employment.
CITB Grant Claimable.
Lifetime qualification.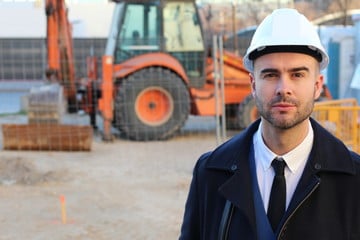 NVQ Level 7 Senior Site Management course content
Once you have been enrolled, you will be allocated an assessor.
The assessor will carry out an induction with you and plan out how you will gather the required evidence to complete the NVQ. The assessor will arrange regular review meetings with you to keep track of your progress.
You will be evaluated on-site by a range of methods, such as observations, evidence generated from the workplace, professional discussion, witness testimonials and written questions.
The course structure features a group of mandatory units.
Manage teams in construction
Lead and participate in meetings
Provide ethical advice, judgement and service
Develop self and others
You must also select from the optional units to gain the required credits to pass. You can select units from two of the three groups below.
B1 – Project development
B2 – Procurement contracts and budgets
B3 – Project Control
For more information, contact the 3B Training team.
You will need to achieve all of the units to prove that you have the competency to obtain the NVQ. Once you have done so, the assessor will then review your work and provide any feedback. Once you have responded to the feedback, an IQA will then receive the portfolio. The IQA has the final decision on whether the portfolio needs further evidence or if the qualification is complete.
How long is a Level 7 in Senior Site Management NVQ?
The times it takes to complete the NVQ is entirely dependant on how soon you can gather the evidence to finish the qualification. There is no set time limit, it can be completed in your own time.
Many learners who complete the Level 7 NVQ have the evidence ready to complete some of the units. If you want to finish quickly, you can work with your assessor to gather the remaining evidence.
If you have a busy work schedule, you can work the NVQ around your workload. The qualification is highly flexible, you can schedule visits and call with your assessor to suit you.
Why should I take this course?
Experienced Construction Site Managers or Construction Senior Managers who are looking to obtain the Black CSCS Manager Card should enrol on to the NVQ.
If you already have the Black Manager CSCS Card, the Level 7 NVQ can be used to show that you are competently working at the required industry standard.
The Level 7 NVQ is recognised throughout the country as a quality qualification and will benefit yours and your companies reputation. Clients, customers and peers will be able to see that you are highly capable and qualified.
NVQ Level 7 Construction Site Management entry requirements
You must be working as a Senior Construction Site Manager or in a role at the same level to enrol onto the NVQ. This is because the qualification will assess your capability in your current job role.
You must also be aged 18 or higher to be signed up for the NVQ.
If you are uncertain whether you are suitable for this level of NVQ, you can contact 3B Training via the enquiry form on this page. If we find that the qualification isn't suitable, we will find you a different one.
Where can I complete this course?
Learners from across the country can complete an NVQ with 3B Training. Learners or companies booking on their behalf can book an NVQ via our website online or over the phone.
The NVQ is completed at your workplace, so as long as we have an assessor local to you, the location shouldn't be an issue.
Although the assessor may have to come to your workplace to cover some units, most of it can be completed remotely. You can communicate with your assessor over the phone, by video-call or via email.
Is this course accredited?
ProQual or GQA are the two awarding bodies available for this course.
Both are specialists at producing high-quality qualifications for the construction industry. The NVQs are provided in line with regulatory obligations and have input from experts when they are developed.
Further development
Upon completion of the NVQ, you will be able to apply for your Black CSCS Manager Card. This card will show that you have the relevant knowledge to be conducting your role.
You will also receive a certificate of your qualification. The certificate does not expire and therefore, does not need to be renewed.
If you would like to improve your health and safety knowledge further, the NEBOSH Construction Certificate may be the next step. This course is designed for health, safety and environment practitioners in the industry, or those who have health & safety responsibilities in their role.
Is this course CITB Grant claimable?
Yes, companies who are CITB registered can claim £600, but they will need to make a manual claim themselves retrospectively. Find out how to claim here.
Payment Plan
Payment plans are available for a selected group of our more expensive NVQs.  We offer two options for Level 6 / 7 NVQs, which will help spread the cost of the qualification.
Option 1
Pay 50% of the course fee upon registering and the remaining 50% payment upon completion of the NVQ.
Option 2
Pay four equal payments: the first upon booking, then the remaining payments on week 4, week 8, and week 12.
Payment plans are not available to customers who book directly online. Please contact a member of the team to arrange a payment plan.