NVQ Level 3 Diploma in Occupational Work Supervision
NVQs – NVQ Level 3 in Occupational Work Supervision (Construction)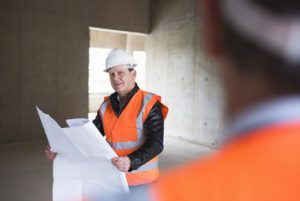 The NVQ Level 3 in Occupational Work Supervision qualification is formed for learners who work in the built environment. The principle of the qualification is to determine the learner's capability to work effectively in their occupation. By completing an NVQ, the learner will have valid evidence of their skills and knowledge in their field. It will also show that they are working to an acceptable standard for their sector. The learner will need to be employed in a suitable position for the qualification, as they will be assessed on their competency in their job role.
Course price:
£1000 + VAT
Course length:
Approx. 9 – 18 months
Who is it for:
Subcontractor Supervisors / Gangers who are looking to obtain a Gold CSCS Card or Advanced Craft Card
Course Content
NVQ Level 3 in Occupational Work Supervision
The learner is assessed through a range of methods, such as evidence generated from the workplace, professional discussions, observations, witness testimonials and written questions on site. The necessary course structure contains the below mandatory units:
Maintaining and Developing good occupational working relationships
Organising and Coordinating work operations
Confirming resources and work activities for an occupational work area
Maintaining and Implementing health, safety and welfare in the workplace
Confirming the occupational method of work in the workplace
The learner will be able to choose from the following optional units to help the gather the minimum credit value of the qualification.
Confirming and coordinating dimensional control requirements of the work
Monitoring and Allocating equipment and plant in the workplace
Confirming work meets quality standards in the workplace
Monitoring progress of work against schedules in the workplace
Contributing to the circulation of construction related project information in the workplace
Entry Requirements
The learner needs to be currently in employment and be 16 years old or above to complete the NVQ qualification. To determine if you are suitable for the course, the learner must complete a pre-enrollment questionnaire.
Contact Us Today
If you would like to enrol on to an NVQ or would like further information on the above course, please do not hesitate to get in touch. You can also email our NVQ Advisor, Rob Boardman on rob.boardman@3btraining.com. If you choose to enrol, Rob will give you a call to arrange a sign-up meeting. In the meeting, you will be advised on what you need to do to complete the qualification. You will also be assigned with an assessor who you can consult throughout the qualification for advice and guidance.
How do I become a Construction Site Supervisor?
Take a look at the experience, skills and training you require to become a construction site supervisor here.