NVQ Level 3 Occupational Work Supervision
NVQ Level 3 in Occupational Work Supervision is a competency-led qualification for the construction industry. An NVQ is used to confirm that you are competent in your role and demonstrate your ability in a real work environment. You will develop your knowledge as a supervisor that will in turn, allow you to leave the course as qualified individual who can effectively supervise a team.
Nationally recognised accredited qualification.
Gain your Gold CSCS Supervisory Card.
You can complete the NVQ in your own time.
Help you to gain employment.
Work to the industry standard.
CITB Grant Claimable.
Lifetime qualification.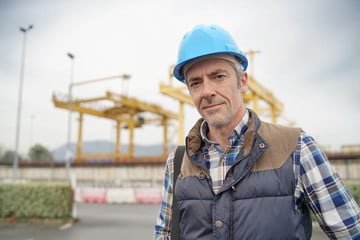 NVQ Level 3 Occupational Work Supervision course content
Upon enrollment.
You will be assigned to an assessor. The assessor is used to help you gather all the evidence needed to complete the course.
You will be initially inducted by the assessor on-site or remotely.
The induction will be followed up by regular review meetings, which the assessor will use to track your progress.
The assessor will monitor your progress through various methods, such as evidence generated from the workplace, professional discussions, observations, witness testimonials and written questions on site.
You must gather evidence of:
Confirming work activities and resources for an occupational work area
Co-ordinating and organising work operations
Implementing and maintaining health, safety and welfare
Developing and maintaining good occupational working relationships
Confirming the occupational method of work
Allocating and monitoring the use of Plant and Equipment
Confirming work meets quality standards
Implementing procedures to support the team's performance
Co-ordinating and confirming dimensional control of
requirements
For more information on the content of each unit, feel free to contact the 3B Training team.
To pass the Level 3 qualification, you must gather the required evidence for each course unit. Once you have done so, the assessor will go through the portfolio and provide any points for feedback. After you have addressed the points, the folder will move over to the IQA. The IQA will review the evidence and have the final decision on whether the qualification is complete.
How much does the NVQ Level 3 Occupational Work Supervision course cost?
The cost of this course is £1150 +VAT.
How long is a Occupational Work Supervision NVQ?
The duration of the NVQ is determined by how long it takes for you to gather the relevant evidence. You can complete the qualification in a way that suits your schedule.
Some learners will be able to gather the evidence quickly. Others will need to balance completing the NVQ around their work and take longer.
Why should I take this course?
This qualification is aimed at experienced operatives in a skilled trade who oversees a group of same skill operatives (commonly referred to as gangers or forepersons) looking to obtain a Gold CSCS Card or Supervisory Card.
Employers in the construction industry nationally recognise nVQs. They will hold a lot of weight throughout your professional career.
By gaining the NVQ and skills card, you show that you are a competent and qualified supervisor. By having these qualifications, you are opening doors to opportunities of supervising a workforce.
NVQ Level 3 Occupational Work Supervision entry requirements
The qualification will is designed to assess your capability in your current job role. Therefore, you need to be currently in employment as a Subcontractor Supervisor / Ganger or in a role at the same level.
You must also be 16 years old or above to complete the NVQ qualification.
If you are unsure whether you are suited to the qualification, you can contact a team member via the contact form on this page. If we find that you aren't unsuitable for the qualification, we will find you an alternative.
Any learners looking to apply for a Gold Supervisors card using the Occupational Work Supervision NVQ must demonstrate competency in their job role.
Learners can evidence this by an NVQ Level 2 or SVQ at SCQF Level 5, professional discussion or portfolio of evidence of previous experience. Learners must provide this before registration.
Please note that CSCS will only accept evidence demonstrating competence in occupations covered by CSCS. A full list of occupations CSCS will accept can be accessed here.
Is this course accredited?
ProQual or GQA are the two accreditations available for this course.
Both awarding bodies are specialists at delivering high-quality qualifications for the construction industry. The NVQs are carried out according to regulatory requirements and have input from experts when they are developed.
Where can I complete this course?
This NVQ is available to complete by learners nationwide. The course can be booked online directly or over the phone by individuals or companies who book for them.
You can complete many parts of the qualification by yourself or over a video call with your assessor. The assessor may also require to come to your workplace to complete some units.
Further development
Once you have finished your NVQ, you will be issued a certificate. The certificate does not have an expiry date and therefore doesn't need to be renewed.
The next step upon completion would be to apply for the Gold Adavcnded Craft CSCS Card. You can use this card as proof that you are working to the required standard that your role requires.
Development for a Supervisor may include improving your site health & safety knowledge further. In that case, the SSSTS would be a suitable choice. This course covers all the health & safety responsibilities of a Site Supervisor.
To develop further, a good progression choice would also be to complete a higher level qualification such as the NVQ Level 4 in Construction Site Supervision. This qualification is a natural step up from a Level 3 NVQ.
Is this course CITB Grant claimable?
You can claim up to £600, but you will need to make a manual claim yourself retrospectively. Find out how to claim yourself here.