Paediatric First Aid Training Course
Paediatric First Aid is a training course that teaches you how to provide immediate, potentially life-saving care and attention to a child or infant who requires first aid. The skills you learn can be applied inside and outside the workplace and help you gain job opportunities in childcare-related roles.
Accredited Level 3 qualification.
Become qualified in just two days.
Meet your organisation first aid requirements.
Learn life-saving skills.
Become an appointed paediatric first aider.
Valid for three years.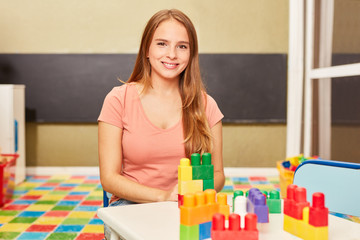 Paediatric First Aid course content.
The tutor will deliver the course content through a variety of theoretical and practical elements.
The below subjects are covered in the syllabus:
Unit 1
The roles and responsibilities of a paediatric first aider; minimising the risk of infection, and defining the difference between an infant and child for first aid purposes.
Assessing an emergency;  conducting a scene survey, the primary survey on a child and infant.
First aid on an unresponsive child or infant; identifying when to conduct and demonstrating CPR. the recovery position with a demonstration, and first aid during a seizure.
Choking first aid on a child or infant; identifying the severity, and demonstrating how to apply first aid on a choking casualty.
External bleeding; identifying the severity of external bleeding, and demonstrating how to administer first aid to external bleeding.
First aid on a child or infant in shock; recognising the sign of shock and applying first aid to a casualty in shock.
Minor injuries; conducting first aid on a child or infant for small cuts, grazes, nose bleeds, splinters, grazes, stings, bites, bumps and bruises.
Unit 2
Providing first aid to an infant or child with possible injuries to bones, muscles and joints; recognising suspected fracture, dislocations, sprains or strains. As well as administering first aid on the above injuries and demonstrating how to apply a sling.
Head/spinal injuries; identifying a suspected head or spinal injury, administering first aid on a speculated head injury/spinal injury.
Infant or child with an injury affecting the eyes, ears and nose; applying first aid on a child with a foreign body in the eye, ears or nose, eye first aid.
Acute medical conditions or sudden illness; recognising a suspected asthma attack, meningitis, febrile convulsions, allergic reaction and diabetic attack, and applying first aid to each situation.
Extremes of body temperature in a child or infant; recognising the signs of extreme hot and extreme cold, and conducting first aid on for the above.
Electric shock; safely managing an electric shock applying first aid to a child or infant who has experienced an electric shock.
First aid for burns and scalds; identifying the severity, administering first aid for burns and scalds.
Suspected poisoning;  how poisonous substances can enter the body, applying first aid to an infant or child with suspected poisoning.
Anaphylaxis; recognising anaphylaxis, applying first aid to a child or infant, and demonstrating the use of a "training" adrenaline auto-injector.
Assessment.
To pass the course, you will be required to show your understanding throughout all of the practical demonstrations. You will then need to pass a written test at the end of the course.
How long is the Paediatric First Aid course?
The Paediatric First Aid course is around 15 hours long, spread over 2-days of training.
If you need this qualification to be able to conduct your job role, the short duration is ideal because you can qualify quickly with minimal time away from work.
Who should attend this course?
Anyone wishing to become a qualified first aider for children and infants should attend the course. This usually applies to those who work in a role in which they have responsibility for children and infants.
If you are looking for employment in a child-related role this is a must-have qualification. Paediatric First Aid is an Ofsted recognises qualification that will meet the conditions for paediatric first aid outlined in the Early Years Foundation Stage.
Not only that, but you will receive a range of transferable skills that can be used outside of the workplace and potentially save a child or infants life.
Paediatric First Aid entry requirements
You must be over the age of 18 to attend.
We will check your ID before the start of the course.
You must also have a good grasp of written and spoken English.
without being able to understand the tutor throughout the course, you won't be able to leave the training a competent first aider who can administer safely.
Is this course accredited?
Highfield qualifications are the accreditation for this course. Highfield is well-known for its range of quality compliance qualifications, including their range of first aid courses.
Where can I take this course?
This course can only be completed in the classroom as an in-house course.
In-house Courses
We can arrange Paediatric First Aid as an in-house course specifically for your company. The course ideal if you have a large group of teachers, nursery staff or anyone else who regularly works with children, who all need to be first aid trained. The course can be delivered at a 3B venue or a site of your choosing and can be tailored by the tutor to include industry-relevant examples.
To enquire, all you need to do is fill in our in-house enquiry form on this page. We provide all of our quotes on a case by case basis, depending on location and delegate numbers.
Further development
On completion of the course, you will receive a certificate within 6-8 weeks. After three years, you must renew your certificate by reattending the course to remain a paediatric first aider.
Further development would be to learn how to administer first aid to adults. To become an adult first aider, you can attend the Emergency First Aid or the First Aid at Work, depending on the risk level of your workplace.
If you would like to become the fire responsible person for your workplace, you can also attend the Fire Warden course. This course will give you the knowledge you need to lower the risk of fire hazards and manage an evacuation safely.
NEXT AVAILABLE COURSES
Next Available Courses
Sorry, there are no courses available at the present time.
Can't see the course date or location you are looking for?
VIEW MORE COURSES