Safe Use Of Ladders & Step Ladders
Scaffolding and Working at Heights Course – Ladders Safety Training
Overview of the Ladder Safety Course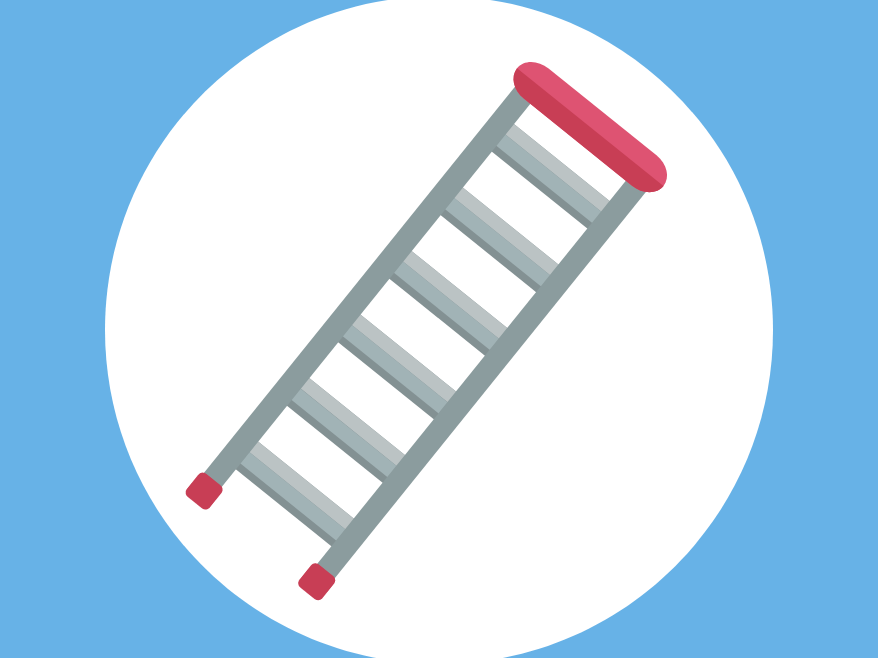 This is a classroom-based course which ensures that delegates are competent and safe when using a ladder or step ladder. The course will also teach delegates when it is an appropriate situation to use a ladder/stepladder. If you use a ladder in your occupation, attending this course will be beneficial to your safety and the safety of those around you.
Course Length:
3 Hours
Who is it for:
Ladder and stepladder users, and anyone who needs to know the risks associated with ladder/stepladder use.
Accreditation
3B accredited
Certificate Expiry
Recommended 2-3 years
Course Objectives
By the end of the Safe Use of Ladders course, you will be able to use ladders and step ladders in a way which is safe for yourself and those around you. You will also have the relevant knowledge which allows you to conform to the appropriate legal requirements.
Course Content
The course is delivered through a range of mediums and includes classroom tutorials and practical activities.
An introduction to ladder safety
Health & Safety at Work Act
Handrails and toe boards
Legislation and regulations
Use of stabilisers and outriggers
Risk assessments and hazards
Product standards and available products
Storing, maintaining and handling ladders
The course makes sure that the employees attending are capable of working in line with HSE legislation.
What is Required to Pass the Course?
There are theory and practical assessments.
Entry Requirements
There are no requirements for entry on this course.
Further Development
This course is part of our short course package. The short course days include three, three-hour short courses. You can attend whichever course you would like, and as many as you want during the day. The advantage of the package is that the more you book, the more you save.
You can find more of our short courses by visiting here.
We also offer several courses which are complementary to the Safe Use of Ladders training course. Working at Heights, SafetyHarness and the Scaffold Training courses are often relevant to similar occupations.
Course Locations
Safe Use of Ladder & Step Ladder training is available in Basildon, Colchester, Derby, Doncaster, Durham, Hull, Leeds, Liverpool, Manchester, Preston, Portsmouth, Sheffield, Tamworth, Watford and Wigan as an open course.
Contact Us Today
If you have any questions or would like to speak to one of the 3B Training specialists, don't hesitate to get in touch or email us via [email protected]. If you are considering any further training, you can see what courses are available here.
How to Complete an Accident Report Form
Take a look at our step by step guide on how to complete an accident report form correctly. Read more here.